World Peace Sunday 2018
Every year Pax Christi promotes the Holy Father's World Peace Day message on the 2nd Sunday in Ordinary Time. The 51st World Peace Day is celebrated today, January 14th 2018.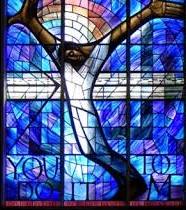 No one can be unaware of the tens of thousands of people around the globe who have been displaced and forced to leave their homes because of violence, war, trafficking and climate-related disasters, so it is no surprise that Pope Francis has chosen the theme 'Migrants and Refugees – men and women seekers of peace,' for his 2018 Peace Day message. Every year Catholics in England and Wales celebrate the Pope's message on Peace Sunday, promoted by Pax Christi and supported by the International Affairs Department of the Catholic Bishops' Conference.
The increased numbers of displaced persons is one of the consequences of the endless and horrifying sequence of wars, conflicts, genocides and ethnic cleansing that had characterised the twentieth century. To date, the new century has registered no real breakthrough: armed conflicts and other forms of organised violence continue to trigger the movement of peoples within national borders and beyond. Many in this country have responded to the invitation to shelter the stranger and more are involved in campaigns to stem this tragic flow in their work to challenge the arms trade and to protect our environment. With this timely theme, we are all invited to reflect on our role to be peacemakers, and peace seekers, today.
The Holy Father in his Papal message for World Peace Day says "We know that it is not enough to open our hearts to the suffering of others. Much more remains to be done before our brothers and sisters can once again live peacefully in a safe home". For more information, please see the Pax Christi web site at www.paxchristi.org.uk