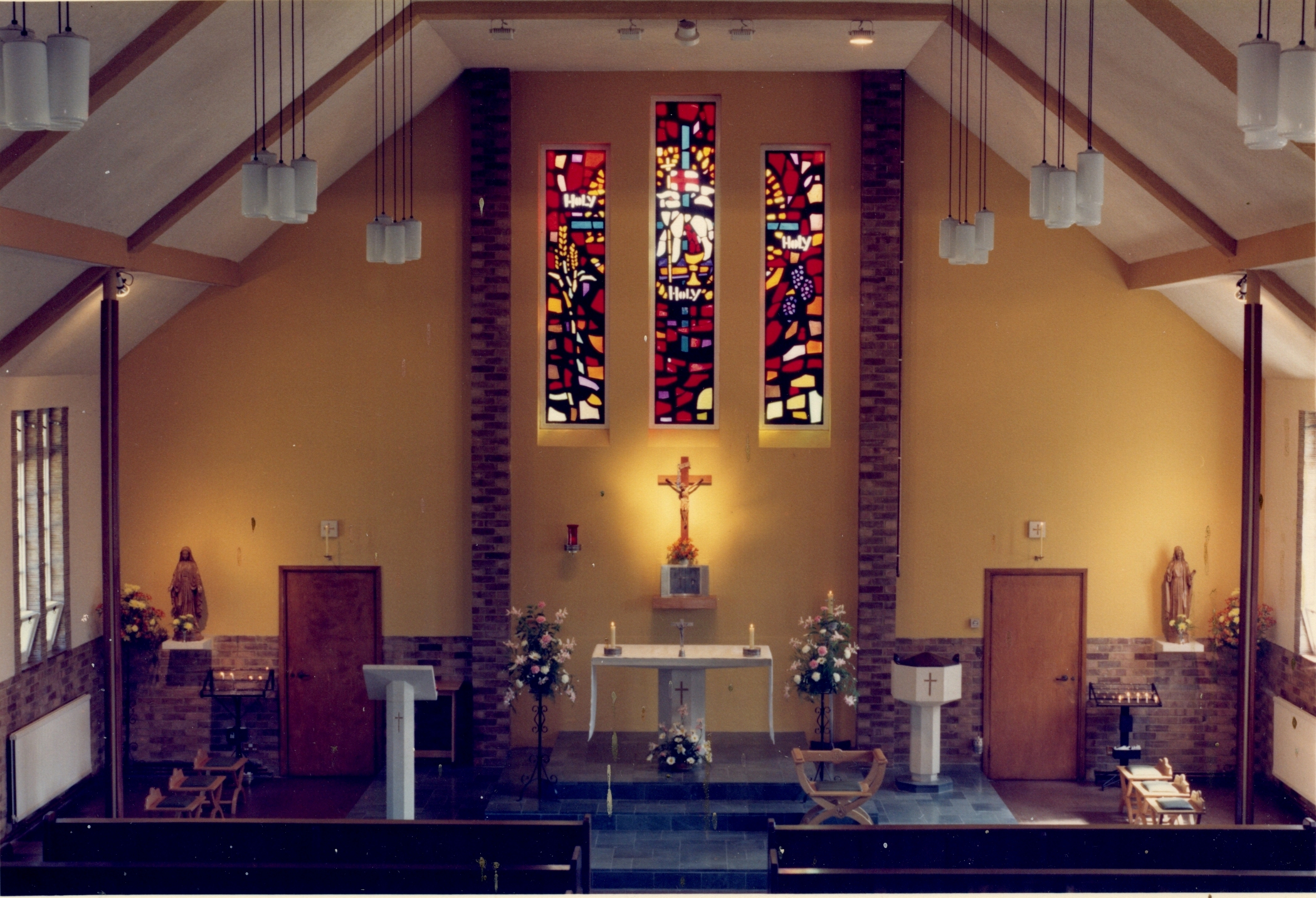 Covid Restrictions
As you know, the Government moved to stage 4 of its Covid regulation relaxation on July 19th. In response, the Catholic Bishops Conference of England and Wales (CBCEW) has published updated guidance for churches which you can read here. At St Mary Magdalen church, these guidelines are being considered at present and steps will be taken in due course to gradually re-introduce some of the elements of our worship that have been banned under previous regulations. The wearing of face masks is no longer a legal requirement, but it is suggested that, in respect of fellow parishioners, people continue to wear face masks in church even if not compulsory.
Until advised otherwise, there will be no Children's Liturgy group, no coffee after church and no hymns sung at 10:00 Mass. From Sunday 25th July, bidding prayers will be reintroduced. However, the homily will still be kept short, the collection and offertory procession still omitted, the sign of peace will not be exchanged and special arrangements for Holy Communion will still apply, with Communion under both kinds unavailable.
We remain supportive of practising social distancing. Please ensure you maintain a 2 metre distance separation from each other whilst entering, leaving and inside church and remember to wear a face covering whilst in church.
Sunday - Its Our Day
In addition to the updated Step 4 Guidance, the CBCEW also issued the following statement entitled Sunday - Its Our Day.
On 19th July, the current legislative powers which assist the mitigations against the Covid-19 virus transmission will be rescinded by HM Government. Nevertheless, there will be an encouragement to personal and corporate responsibility in this area; as the Prime Minister said in his most recent statement "The pandemic is not over." Even without this legislation in place, the Church in England and Wales will be adopting a cautious approach to capacity and activity within our buildings, especially at corporate acts of worship.
We are mindful of the certain fact that the Covid-19 virus is still circulating in society. Vaccines provide genuine protection against the worst effects of the virus, yet we recognise the legitimate fear on the part of some who otherwise desire to gather for Holy Mass. It is our continuing judgement, therefore, that it is not possible at the present time for all of the faithful to attend Mass on a Sunday thus fulfilling their duty to God.
It is hoped that it will be possible for all Catholics in England and Wales to fulfil this most important Church precept, that of the Sunday Obligation, by the First Sunday in Advent 2021. In the meantime, all Catholics are asked to do their best to participate in the celebration of the weekly Sunday Mass and to reflect deeply on the centrality of Sunday worship in the life of the Church.
In April, following our Plenary Assembly, we offered a reflection on the experience of the extraordinary long months of the pandemic. It was titled The Day of the Lord. We also began to look at the way forward. We spoke about the important invitation to restore the Sunday Mass to its rightful centrality in our lives. We asked for a rekindling in our hearts of a yearning for the Real Presence of the Lord in the Eucharist, as our response to the total, sacrificial love that Jesus has for us. We said: "The Eucharist should be the cause of our deepest joy, our highest manner of offering thanks to God and for seeking his mercy and love. We need to make it the foundation stone of our lives." May this continue to be our striving during these coming months as we journey back to the full celebration of our Sunday Mass and our renewed observance of The Day of the Lord.
30th Sunday in Ordinary Time
Today's Gospel
Today we continue to read from Mark's Gospel. In this Gospel, we find evidence of Jesus' fame in the sizable crowd that accompanies him as he journeys to Jerusalem. Jesus' reputation as a healer has preceded him. When the blind man, Bartimaeus, hears that Jesus of Nazareth is passing by, he calls out to him, asking for his pity.
When Bartimaeus calls out to Jesus, the crowd around him tries to silence him. Yet Bartimaeus persists, calling out more loudly and with greater urgency. He will not be silenced or deterred from getting Jesus' attention. We notice how quickly the crowd's reaction changes when Jesus calls for Bartimaeus. Those who sought to quiet him now encourage him.
When Jesus restores Bartimaeus' sight, no elaborate action is required. (In other healing stories in Mark's Gospel, actions accompany Jesus' words). In this instance, Jesus simply says that Bartimaeus' faith has saved him. Throughout Mark's Gospel, the success of Jesus' healing power has often been correlated with the faith of the person requesting Jesus' help. For example, it is because of her faith that the woman with the haemorrhage is healed. When faith is absent, Jesus is unable to heal; we see this after his rejection in Nazareth.
Once his sight has been restored, Bartimaeus follows Jesus on his way to Jerusalem. In Mark's Gospel, Bartimaeus is the last disciple called by Jesus before he enters Jerusalem. Bartimaeus hears that Jesus of Nazareth is passing by, but he calls out to Jesus using words of faith - "Son of David." Many in Jesus' time believed that the anticipated Jewish Messiah would be a descendent of King David. Bartimaeus' words prepare us for the final episodes of Mark's Gospel, which begin with Jesus' preparation for the Passover and his triumphant entry into Jerusalem. As Mark has shown us in our readings over the past few Sundays, however, Jesus will be the Messiah in a way that will be difficult for many to accept. Jesus will show himself to be the Messiah through his suffering and death. Courtesy of Loyola Press.
World Mission Sunday
World Mission Sunday is being celebrated in every Catholic parish around the world today! It supports missionaries who work alongside communities that are poor or in need, regardless of their background or belief. By supporting Missio, the Pope's charity for world mission, you will help missionaries like Sister Veronica build peace in Nigeria and share the love of Christ with those most in need. You can hear about Sister Veronica's work on the Missio web site, or follow the link from the parish web site. Please pray for the mission of the church throughout the world and give what you can to this very important collection which will sustain the future of our church. Special envelopes can be found in the narthex. If you are a UK tax payer, please can you Gift Aid any donation you make as this will increase the value of that gift by 25% at no cost to you. Alternatively you can donate by calling 020 7821 9755 (office hours) or visiting the Missio web site.
Newsletter
This week's newsletter is available on-line. It has the readings and prayers for today's Mass on the back page which may be useful for those of you at home watching the streamed or recorded Mass. You can read it by clicking here.
Prayer for the Election of a Bishop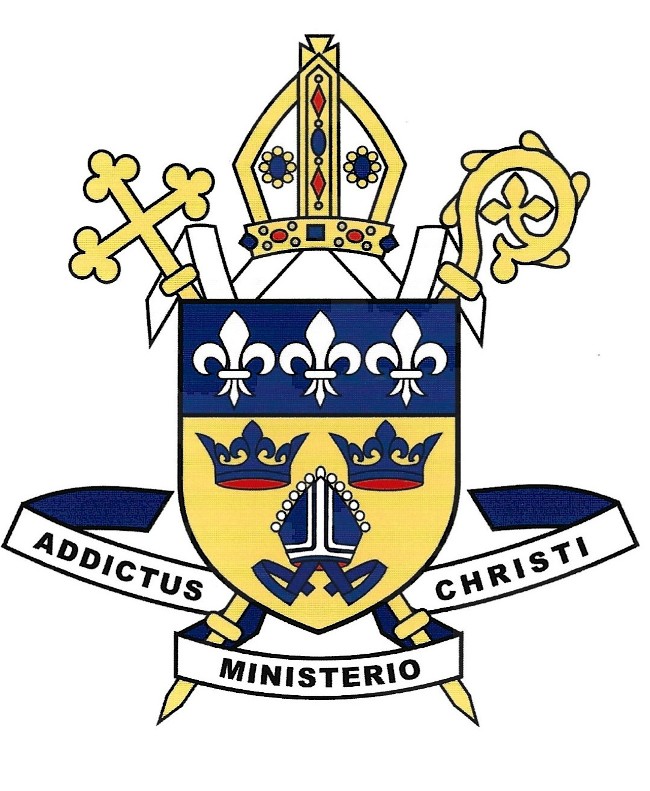 O God, eternal Shepherd, who govern your flock with unfailing care, grant in your boundless fatherly love a pastor for your Church who will please you by his holiness and, to us, show watchful care. Through Our Lord Jesus Christ, your Son, who lives and reigns with you in the unity of the Holy Spirit, God, for ever and ever. Amen.
Our Lady of Walsingham, pray for us.
S. Felix, pray for us
All holy Martyrs & Saints of East Anglia, pray for us.
Prayer of the Icon of St Joseph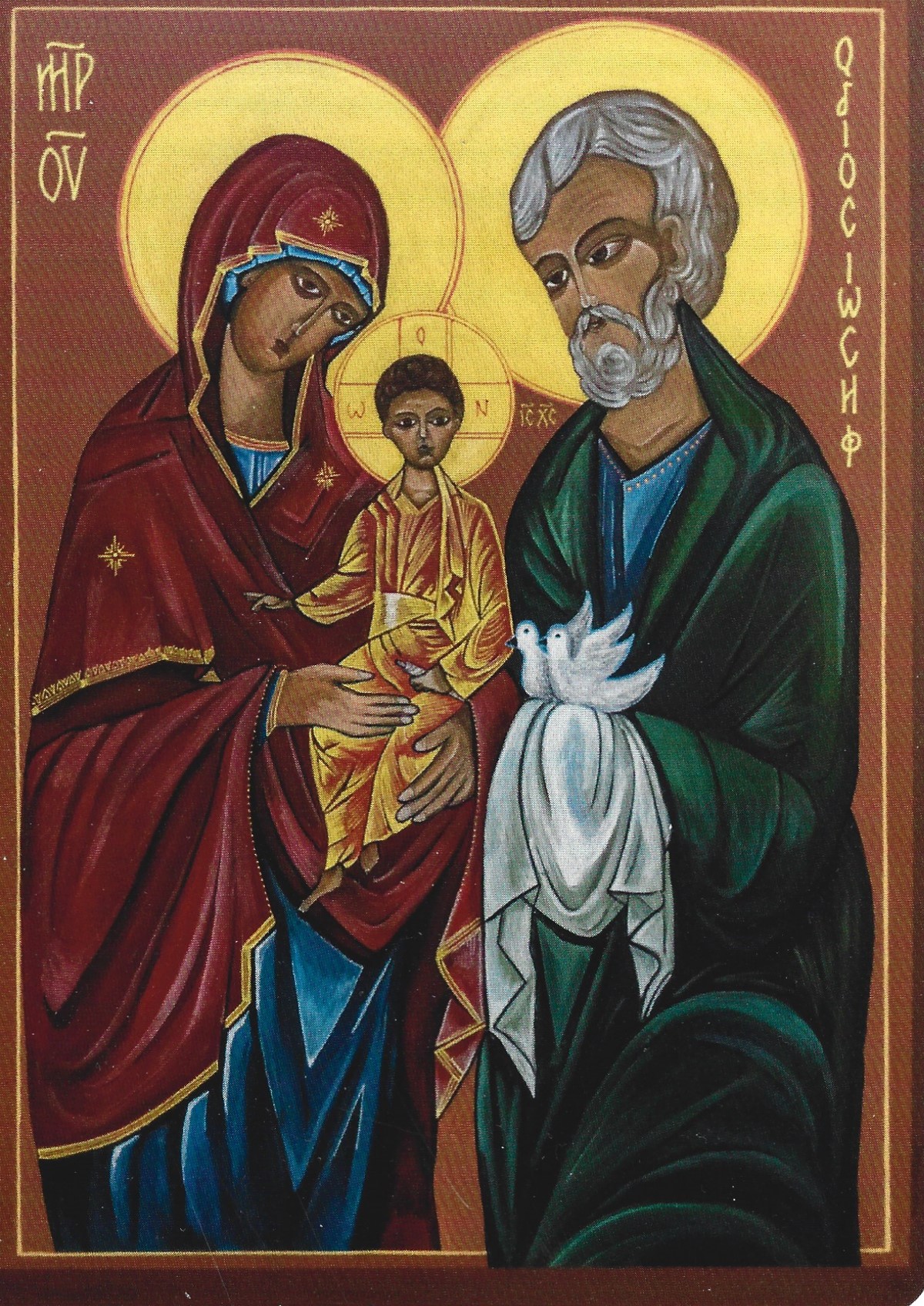 St Joseph, watch over and care for me,
just as you cared for Jesus when he was a child:
and by your help may I come to know Jesus, the Son of God,
and so grow in love, strength and wisdom. Amen
Hail, Guardian of the Redeemer,
Spouse of the Blessed Virgin Mary.
To you God entrusted his only Son;
in you Mary placed her trust;
with you Christ grew to maturity.
Blessed Joseph, to us too,
show yourself a father
and guide us in the path of life.
Obtain for us grace, mercy, and courage,
and defend us from every evil. Amen