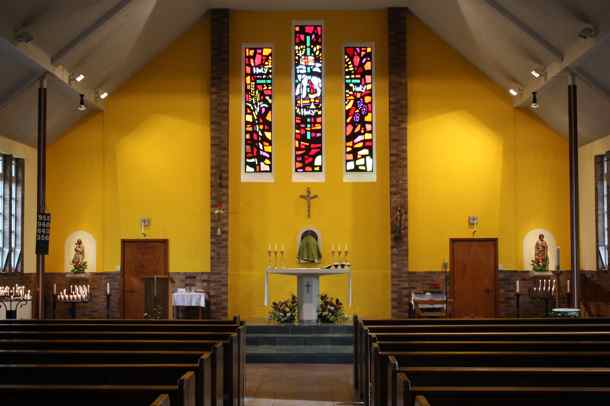 28th Sunday in Ordinary Time: Today's Gospel
Today we hear about how Jesus, continuing on his journey to Jerusalem, heals 10 lepers. This story is a lesson about faith and reminds us that faith is sometimes found in unlikely places. Ten people afflicted with leprosy cry out to Jesus. Struck with pity, Jesus heals all 10. However, only one is described as glorifying God and returning to thank Jesus. The one who returns is a Samaritan, a foreigner. In the Jewish circles in which Jesus lived, Samaritans were looked down upon because of the differences between the two communities in their observance of Judaism. It is significant, therefore, that Jesus commends the Samaritan for his faith, which has been his salvation. Throughout Luke's Gospel, faith is found in surprising places.
Another lesson for us in this Gospel has to do with salvation. All 10 of the lepers were given the gift of healing, but in his gratitude to God for this gift, the Samaritan found salvation. Our salvation is found in recognising the gifts we have been given and knowing to whom we must offer our thanks.
Prisons Week - Thursday's Prayer
Sunday 13th October marks the start of Prisons week which runs up to next Saturday. Prisons Week aims to encourage prayer and awareness of the needs of prisoners and their families, victims of offenders, prisons staff and all those who care, reflected in the Prisons Week Prayer offered throughout the week:
Are we free where we live?
Everlasting God, who leads his people in every age to places where we are called to be community together, make us mindful of those places in our own communities that are subject to fear, violence and rejection. Equip us by your Holy Spirit to share your love, peace and acceptance with all. May we learn to love each other as ourselves, living as neighbours were intended to and join our prayers together. Everlasting God set us free. Amen.
Praying With Communities
"We ask that you knit our hearts, our vision & our actions together across our community that we may all be totally free to live life abundantly in your love."