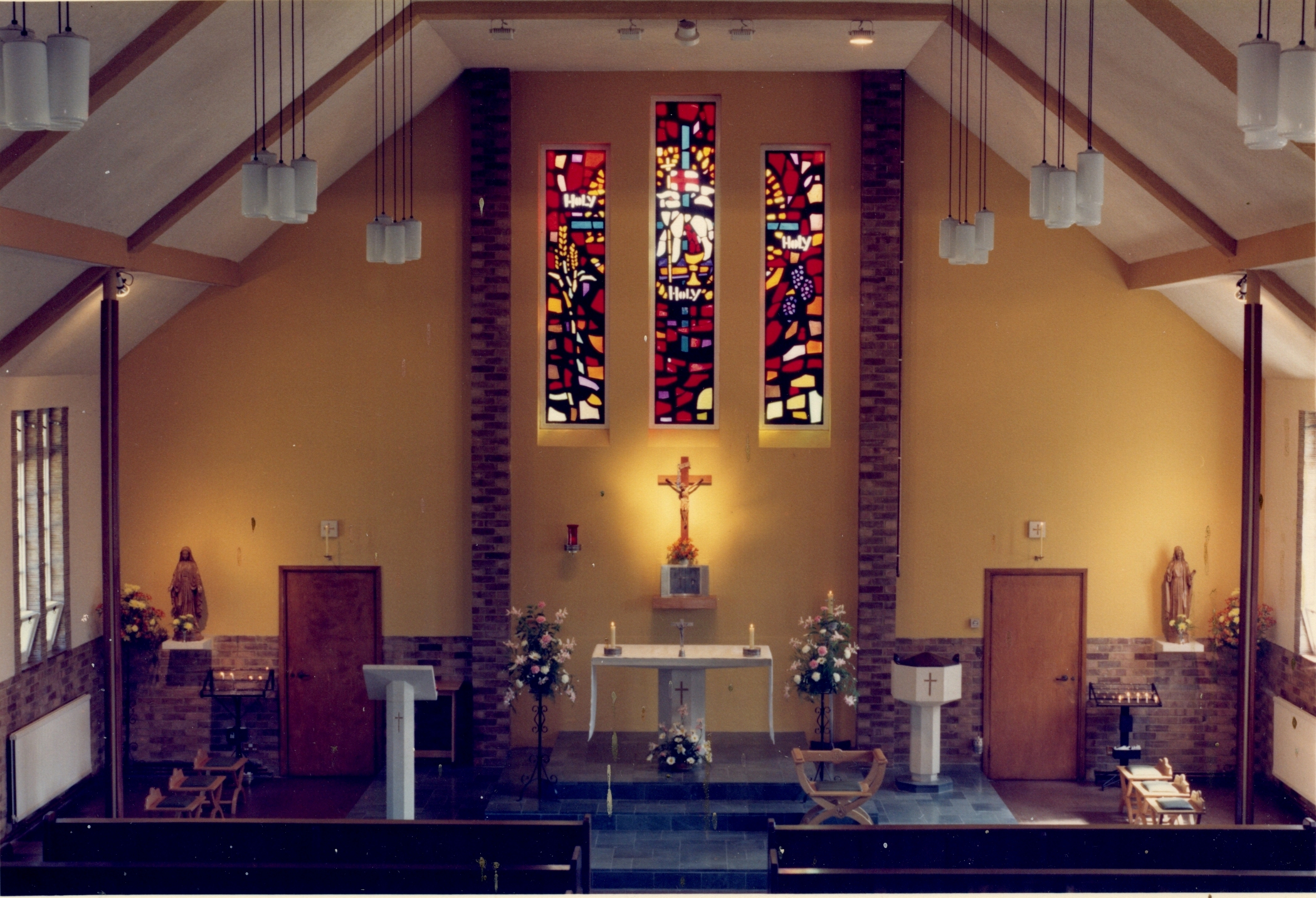 St Mary Magdalen's Parish Newsletter
The latest issue of the parish newsletter is available on-line: you can find it here.
The Diocesan Newspaper
You can read the latest edition of Catholic East Anglia, the Diocesan newspaper on-line: you can find it here. 
Fr Luke's Homilies
Each week, Fr Luke Goymour records and publishes his homily. You can listen to these recordings by clicking here.
Gospel Reflection: Sunday 26th March - The Fifth Sunday of Lent

Our Gospel on this day, the fifth Sunday of Lent, is again taken from the Gospel according to John. The reading from John continues the break from Cycle A's focus on the Gospel of Matthew. Today's Gospel reading recounts another sign, or miracle, found in John's Gospel, the raising of Lazarus. As our catechumens move closer to the celebration of their Baptisms at the Triduum, today's reading invites us to reflect upon what it means to call Jesus the Resurrection and the life.
The context for the story of the raising of Lazarus is the Jewish leaders' growing animosity toward Jesus. Jesus has been in Jerusalem, taking part in the feast of the Dedication, which we have come to know as Hanukkah. The people have been pressing him to declare plainly whether he is the Messiah. Jesus tells them to look to his works, which testify to his coming from God. Many do not believe Jesus, however, and some try to stone him for blasphemy.
Into this scene of confrontation, Mary and Martha, the sisters of Lazarus, send word to Jesus that his friend is ill. Jesus is said to love Mary, Martha, and Lazarus, but he delays his journey for two days. The delay heightens the drama and shows Jesus' obedience to God, who is to be glorified through Lazarus's resurrection. When Jesus finally declares that he will journey to Bethany, his disciples fear for his life. Thomas declares that he and the other disciples should prepare to die with Jesus.
The scene described at Bethany is a sad one. Martha meets Jesus weeping and saying that if Jesus had been there, Lazarus would not have died. Yet she remains confident that God will do whatever Jesus asks. Martha affirms her belief that there will be a resurrection of the dead in the last days. Then Martha's sister, Mary, comes to Jesus with the same confidence, saying that Jesus could have cured Lazarus. Jesus asks to be brought to Lazarus's tomb where he prays and calls Lazarus out from the tomb. At this sign, many come to believe in Jesus, but others take word of the miracle to the Jewish authorities, who begin their plans for Jesus' death.
Set against the backdrop of Jesus' impending death, many elements of the raising of Lazarus foreshadow the good news of Jesus' own Resurrection. Jesus, facing the conflict with the Jewish authorities, acts in complete obedience to God. In raising Lazarus, Jesus shows his power over death so that when Jesus dies, those who believe in him might remember that and take hope. Just as Jesus calls for the stone to be rolled away from Lazarus's tomb, so too will the disciples find the stone rolled away from Jesus' tomb.
With our catechumens preparing for their Baptism at Easter, the Gospel today calls us to reflect on Baptism as a dying and rising with Jesus. In Baptism we die to sin's power over us, rising as children of God. In Baptism we join ourselves with Christ, who conquered death once and for all so that we who believe in him may have eternal life. With Martha and Mary, we are called to profess our belief that Jesus is indeed the Resurrection and the life. Courtesy of Loyola Press.
Prayer of the Icon of St Joseph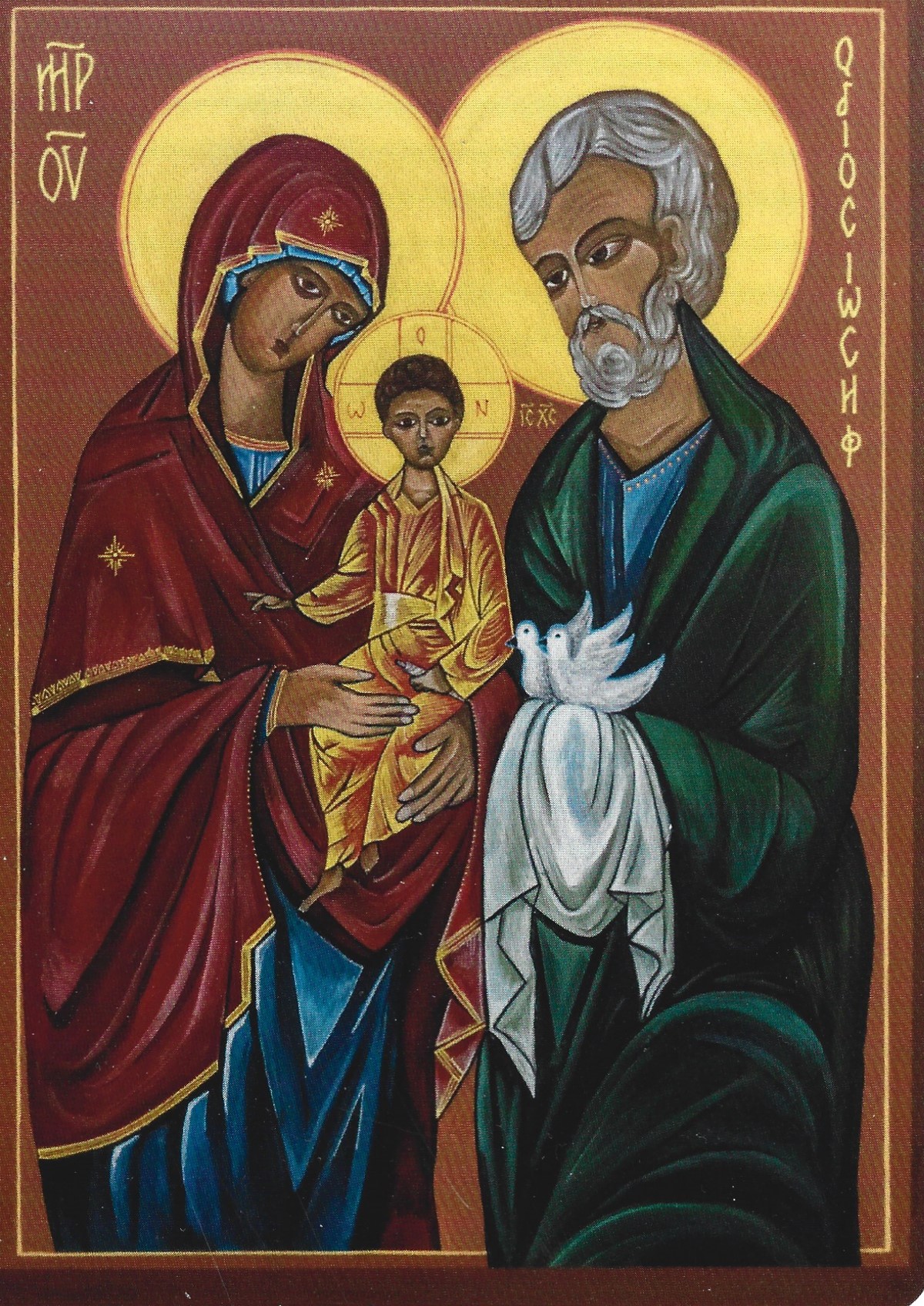 St Joseph, watch over and care for me,
just as you cared for Jesus when he was a child:
and by your help may I come to know Jesus, the Son of God,
and so grow in love, strength and wisdom. Amen
Hail, Guardian of the Redeemer,
Spouse of the Blessed Virgin Mary.
To you God entrusted his only Son;
in you Mary placed her trust;
with you Christ grew to maturity.
Blessed Joseph, to us too,
show yourself a father
and guide us in the path of life.
Obtain for us grace, mercy, and courage,
and defend us from every evil. Amen
Prayer for those affected by the earthquakes in Turkey and Syria
God of mercy, we pray for the people of Türkiye and Syria following the recent earthquakes. We mourn the death and destruction and pray for those who have died and those who grieve.
Lord, bring them comfort, strength and renewed hope.
We hold in our hearts those who are injured and those who have lost loved ones, livelihoods, and homes.
Lord, bring them comfort, strength and renewed hope.
Sustain and guide all responding to this disaster. Grant those affected courage and resilience as they rebuild their lives and communities.
Lord, bring them comfort, strength and renewed hope.
Inspire us to unite in solidarity, acting swiftly and generously, so that help may reach all who need it.
Lord, bring them comfort, strength and renewed hope. Amen.