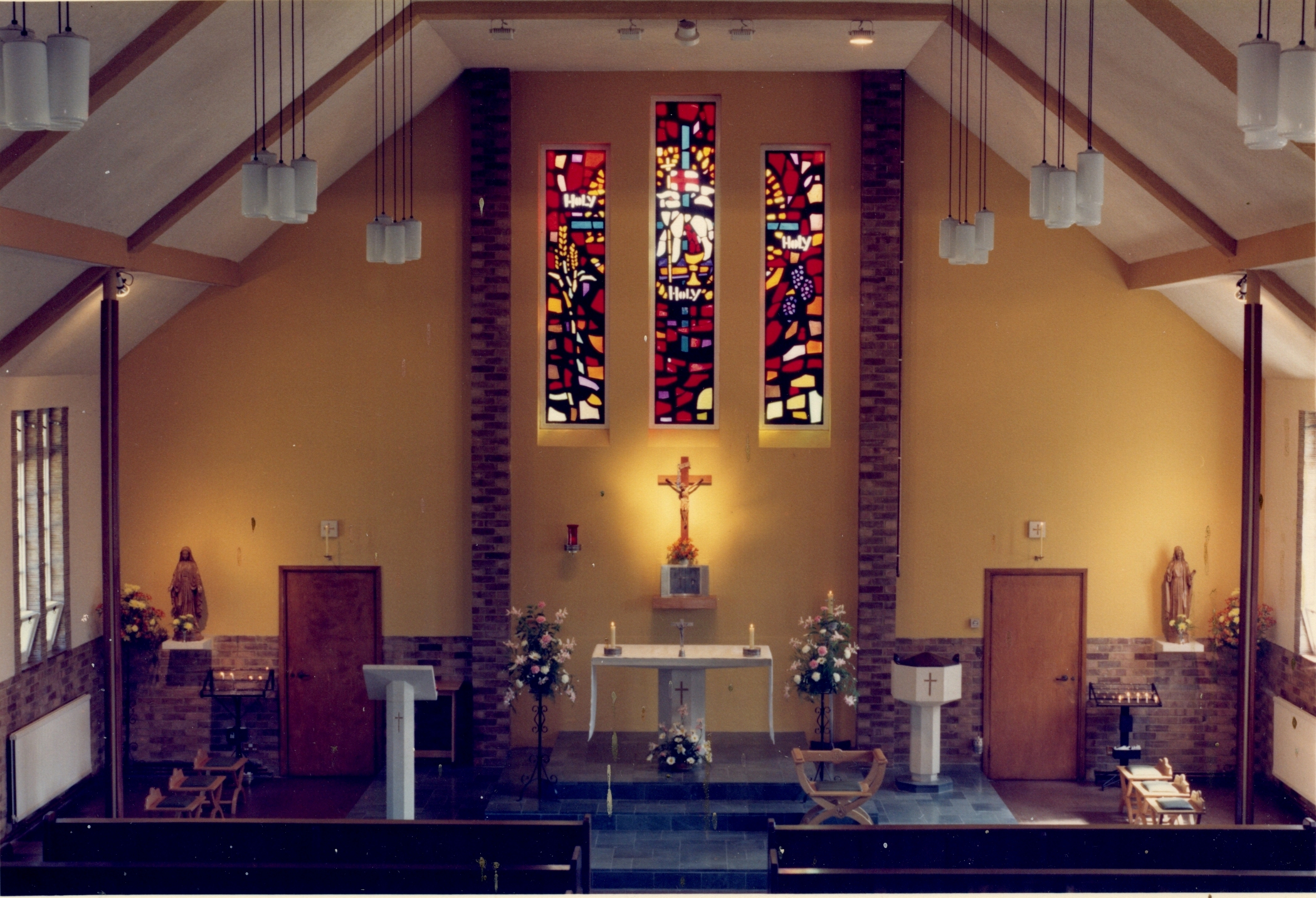 Covid Restrictions
As you know, the Government moved to stage 4 of its Covid regulation relaxation on July 19th. In response, the Catholic Bishops Conference of England and Wales (CBCEW) has published updated guidance for churches which you can read here. At St Mary Magdalen church, these guidelines are being considered at present and steps will be taken in due course to gradually re-introduce some of the elements of our worship that have been banned under previous regulations. The wearing of face masks is no longer a legal requirement, but it is suggested that, in respect of fellow parishioners, people continue to wear face masks in church even if not compulsory.
Until advised otherwise, there will be no Children's Liturgy group, no coffee after church and no hymns sung at 10:00 Mass. From Sunday 25th July, bidding prayers will be reintroduced. However, the homily will still be kept short, the collection and offertory procession still omitted, the sign of peace will not be exchanged and special arrangements for Holy Communion will still apply, with Communion under both kinds unavailable.
We remain supportive of practising social distancing. Please ensure you maintain a 2 metre distance separation from each other whilst entering, leaving and inside church and remember to wear a face covering whilst in church.
St Mary Magdalens Parish Newsletter
The latest issue of the parish newsletter is available on-line - you can find it here.
Sunday 23rd January 2022 - The Third Sunday in Ordinary Time
Today's Gospel reading combines two separate passages taken from the Gospel of Luke. First we hear the opening verses where Luke establishes the purpose of his Gospel. His style is typical of polished Greek and Roman literature. In this passage, we learn that Luke may have written to a specific person, Theophilus; but the word Theophilus may also be a general reference, functioning as the phrase "Dear Reader" might in contemporary writing. In Greek, the word Theophilus translates as "lover of God."
Today's Gospel reading then skips several chapters in which one would find the Infancy Narratives, Jesus' baptism by John, the temptations Jesus faced in the desert, and the beginning of Jesus' public ministry. In chapter four of Luke's Gospel, we hear that Jesus is in his hometown of Nazareth, attending the synagogue on the Sabbath, which is said to be his custom. In this account, we find another important clue that Jesus lived as a faithful, observant Jew. We will continue to read from Luke's Gospel in sequence for the next two Sundays.
As Jesus stands in the synagogue, he reads from the scroll handed to him; it contains the words of the prophet Isaiah. At this early moment in his ministry, Jesus announces his mission in continuity with Israel's prophetic tradition. This reading from Isaiah defines Jesus' ministry. We will find more evidence of this as we continue to read from Luke's Gospel throughout the year. Jesus' ministry will include bringing glad tidings to the poor, liberty to captives, healing to the sick, freedom to the oppressed, and proclaiming a year acceptable to the Lord.
Through this text from Isaiah, Jesus announces God's salvation. The "year acceptable to the Lord" is a reference to the Jewish tradition of Sabbath years and jubilee. The Sabbath year was observed every seventh year. It was a year of rest when land was left fallow and food stores were to be shared equally with all. A year of Jubilee was celebrated every fiftieth year, the conclusion of seven cycles of Sabbath years. It was a year of renewal in which debts were forgiven and slaves were freed.
This tradition of Jubilee is the framework for God's promise of salvation. And yet in Jesus, something new begins. Jesus not only announces God's salvation, he brings this salvation about in his person. Jesus is Yahweh's Anointed One, filled with the Spirit of God. The Kingdom of God is now at hand. It is made present in Jesus, in his life, death, and Resurrection. Jesus will send the Holy Spirit so that the Kingdom of God can be fulfilled.
The Holy Spirit is Jesus' gift to the Church. The Holy Spirit enables the Church to continue the mission of Jesus. When we do what Jesus did - bring glad tidings to the poor, liberty to captives, healing to the sick, and freedom to the oppressed - we serve the Kingdom of God. Courtesy of Loyola Press.
Prayer for the Election of a Bishop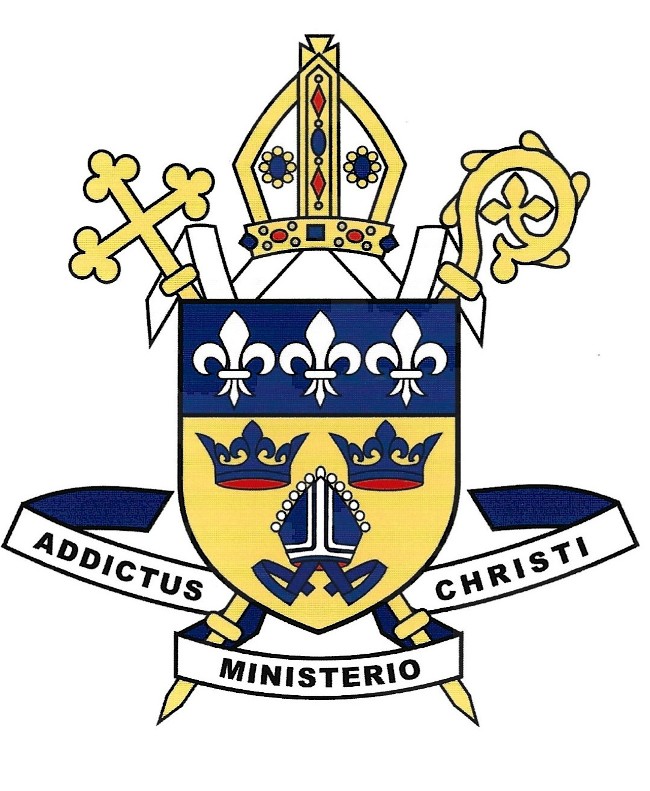 O God, eternal Shepherd, who govern your flock with unfailing care, grant in your boundless fatherly love a pastor for your Church who will please you by his holiness and, to us, show watchful care. Through Our Lord Jesus Christ, your Son, who lives and reigns with you in the unity of the Holy Spirit, God, for ever and ever. Amen.
Our Lady of Walsingham, pray for us.
S. Felix, pray for us
All holy Martyrs & Saints of East Anglia, pray for us.
Prayer of the Icon of St Joseph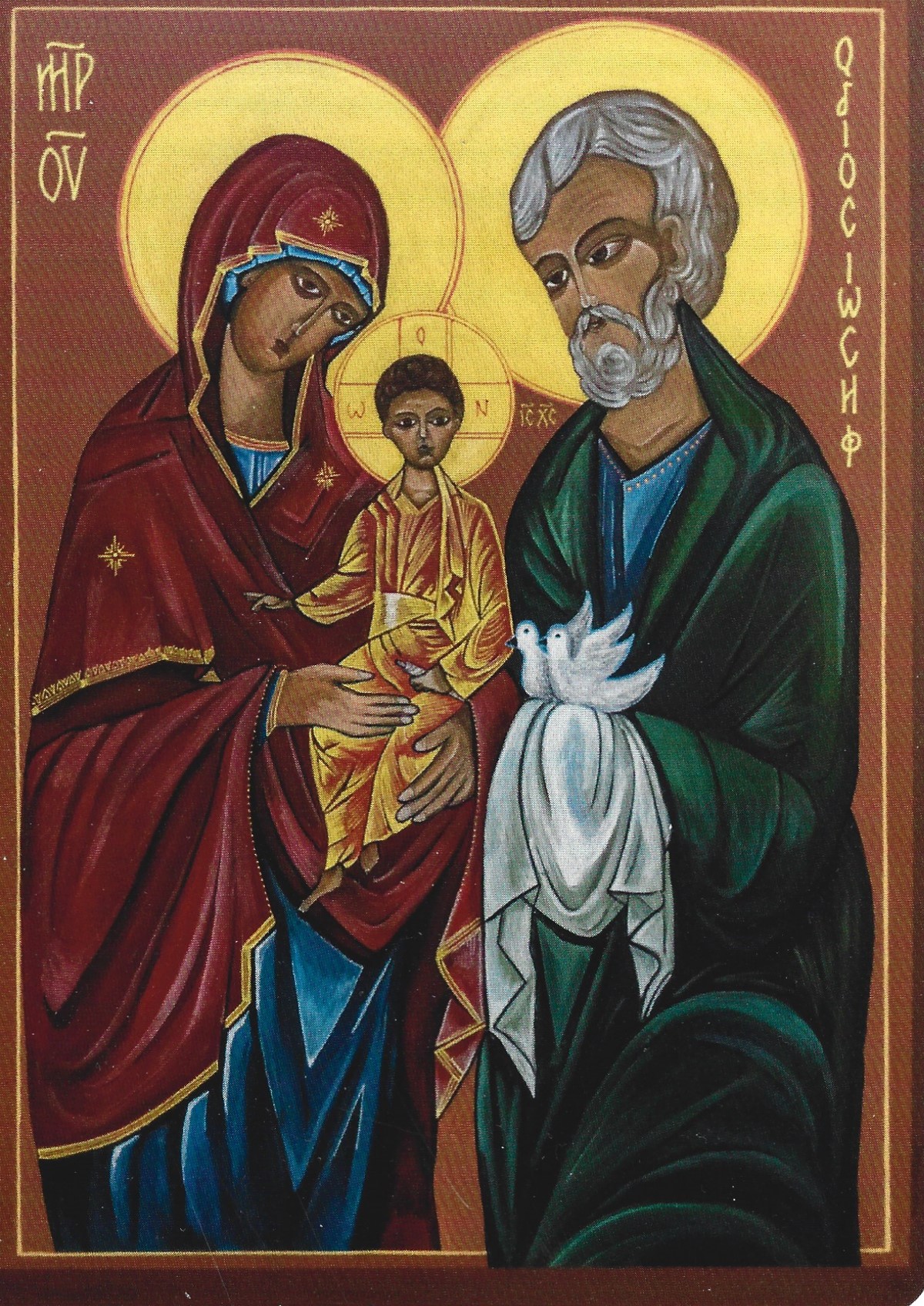 St Joseph, watch over and care for me,
just as you cared for Jesus when he was a child:
and by your help may I come to know Jesus, the Son of God,
and so grow in love, strength and wisdom. Amen
Hail, Guardian of the Redeemer,
Spouse of the Blessed Virgin Mary.
To you God entrusted his only Son;
in you Mary placed her trust;
with you Christ grew to maturity.
Blessed Joseph, to us too,
show yourself a father
and guide us in the path of life.
Obtain for us grace, mercy, and courage,
and defend us from every evil. Amen