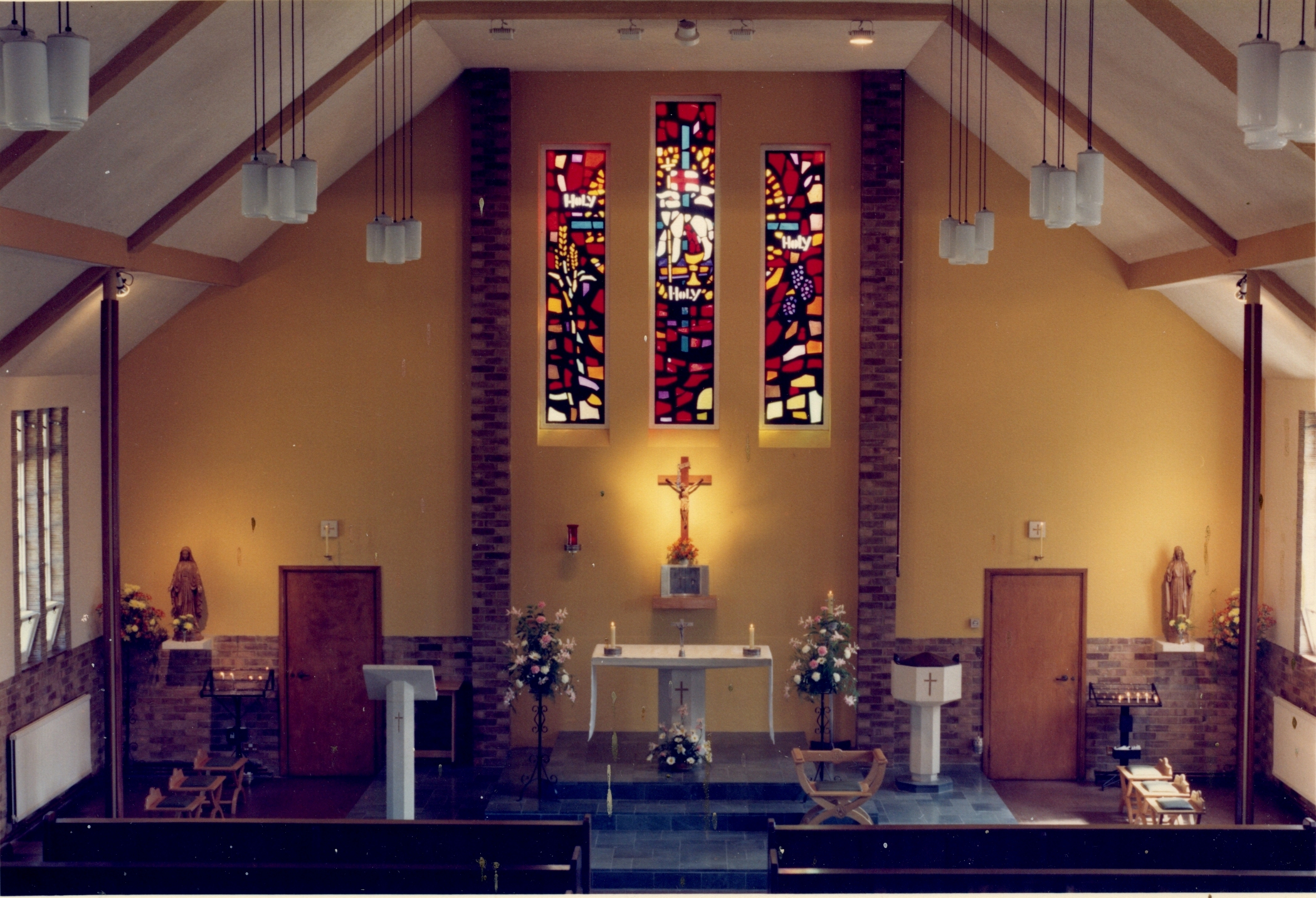 Covid Restrictions
Under the current restrictions there will be no Children's Liturgy group, no coffee after church and no hymns sung at 10:00 Mass. The bidding prayers will not be said, the homily will be kept short, the collection and offertory procession will be omitted, the sign of peace will not be exchanged and special arrangements for Holy Communion will apply, with Communion under both kinds unavailable.
We are committed to following the Government guidelines on social distancing. Please ensure you maintain a 2 metre distance separation from each other whilst entering, leaving and inside church and remember that government regulations require that you wear a face covering whilst in church. To maximise safe occupancy, you may be asked to move places by a steward if the church is particularly busy. Please cooperate with and follow the directions of the stewards. After Mass, you are asked to leave church promptly and not gather outside to chat.
Today's Gospel
As we continue in Ordinary Time, our reading today is taken from the Gospel of Mark, the primary Gospel reading in Lectionary Cycle B. Mark's Gospel presents a vivid portrait of Jesus, whose words and deeds show that he is the Son of God. Today's Gospel passage describes the end of a day of teaching in Jesus' ministry. Jesus taught the crowd in parables and then offered explanations of these parables to his disciples. Jesus then led his disciples away from the crowds and into the boats that they will use to cross the Sea of Galilee. The sea and its surrounding area are the settings for Jesus' teachings and miracles in this part of Mark's Gospel. Today's reading describes how Jesus calmed a storm at sea. It is the first of four miracles that are presented in sequence at this point in Mark's Gospel.
As is typical in Mark's Gospel, Jesus' disciples are frightened by the sudden storm; they do little to inspire confidence in the reader. Mark notes the contrast between the disciples' terror and Jesus' peace. Jesus is sleeping, untroubled by what is going on around him.
The disciples' words to Jesus are telling. They are familiar enough with Jesus to dare to wake him. Their words to him are words of reproach, questioning his care for them. A careful reader might wonder what the disciples expected Jesus to do. Are they more troubled by the storm or by Jesus' inattentiveness to their needs? How many of us have chided a family member or friend for not agreeing with our assessment of the severity of a situation?
Today's Gospel offers evidence of Jesus' power and authority as he calms the storm. In his day, power over nature was believed to be a sign of divinity - only God calms storms. Jesus' rebuke of the storm also echoes the rebuke he uses when he talks to and expels demons. In each situation, Jesus' power and authority is a sign of his divinity. Indeed, the disciples are left wondering about Jesus' identity at the conclusion of today's Gospel. They see before them a human being who acts with the authority and power of God. The disciples' uncertainty about Jesus' identity is a recurring them in Mark's Gospel.
This Gospel is a metaphor for our lives. We are in the boat, the storms of life are raging around us, and like the disciples, we may believe that Jesus is unconcerned, or "sleeping." We hope that we will be as familiar with Jesus as his disciples. If we feel that Jesus is sleeping, are we comfortable enough to wake Jesus and present him with our needs? Jesus does not chide his disciples for waking him. Instead he chides them for their lack of faith, for their lack of perspective. When we bring our worries to God in prayer, we might just begin to learn to see things from God's perspective. Courtesy of Loyola Press
Newsletter
This week's newsletter is available on-line. It has the readings and prayers for today's Mass on the back page which may be useful for those of you at home watching the streamed or recorded Mass. You can read it by clicking here.
Day for Life
Day for Life is the day in the Church's year dedicated to raising awareness about the meaning and value of human life at every stage and in every condition. The Church teaches that life is to be nurtured from conception to natural death. This year's Day for Life is celebrated in England and Wales next today, 20th June. This day, inaugurated by Saint John Paul II, presents an opportunity to pray for the gift of life from conception to natural death, to raise awareness of the precious gift of life, and to support the work of protecting life in its most vulnerable stages through the annual collection. This assists pro-life organisations who raise awareness, engage in parliamentary work and pastoral outreach. The proceeds of the Day for Life collection to be held in parishes in England and Wales assists the work of the Anscombe Bioethics Centre and other life-related activities supported by the Church. For more information, click here.
Prayer for the Election of a Bishop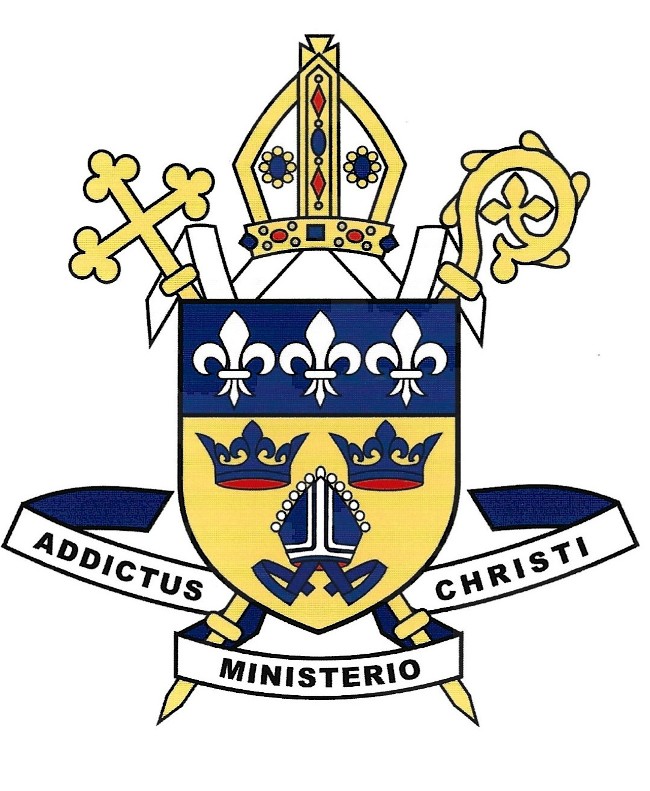 O God, eternal Shepherd, who govern your flock with unfailing care, grant in your boundless fatherly love a pastor for your Church who will please you by his holiness and, to us, show watchful care. Through Our Lord Jesus Christ, your Son, who lives and reigns with you in the unity of the Holy Spirit, God, for ever and ever. Amen.
Our Lady of Walsingham, pray for us.
S. Felix, pray for us
All holy Martyrs & Saints of East Anglia, pray for us.
Prayer of the Icon of St Joseph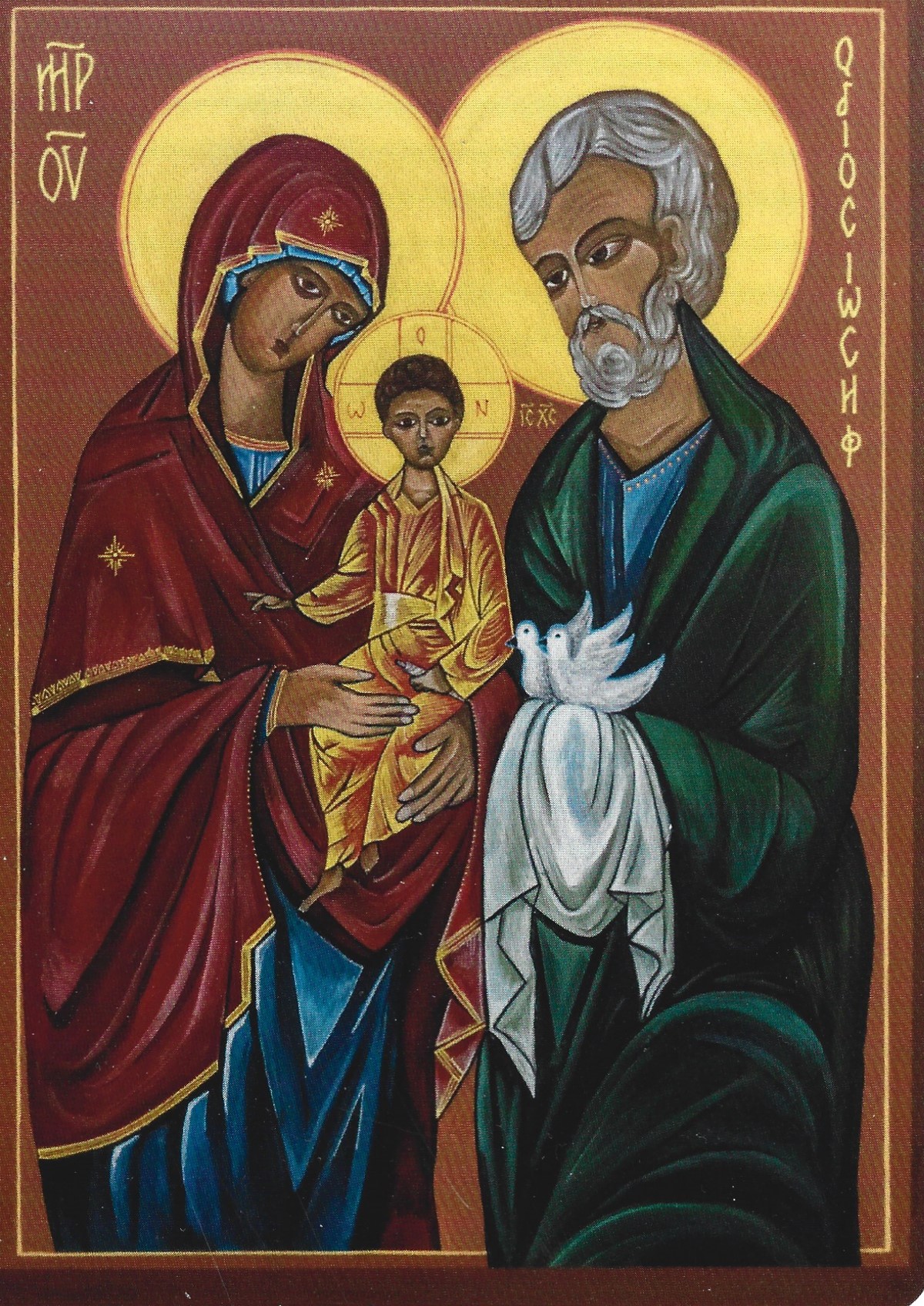 St Joseph, watch over me and care for me,
just as you cared for Jesus when he was a child:
and by your help may I come to know Jesus, the Son of God,
and so grow in love, strength and wisdom.
Amen