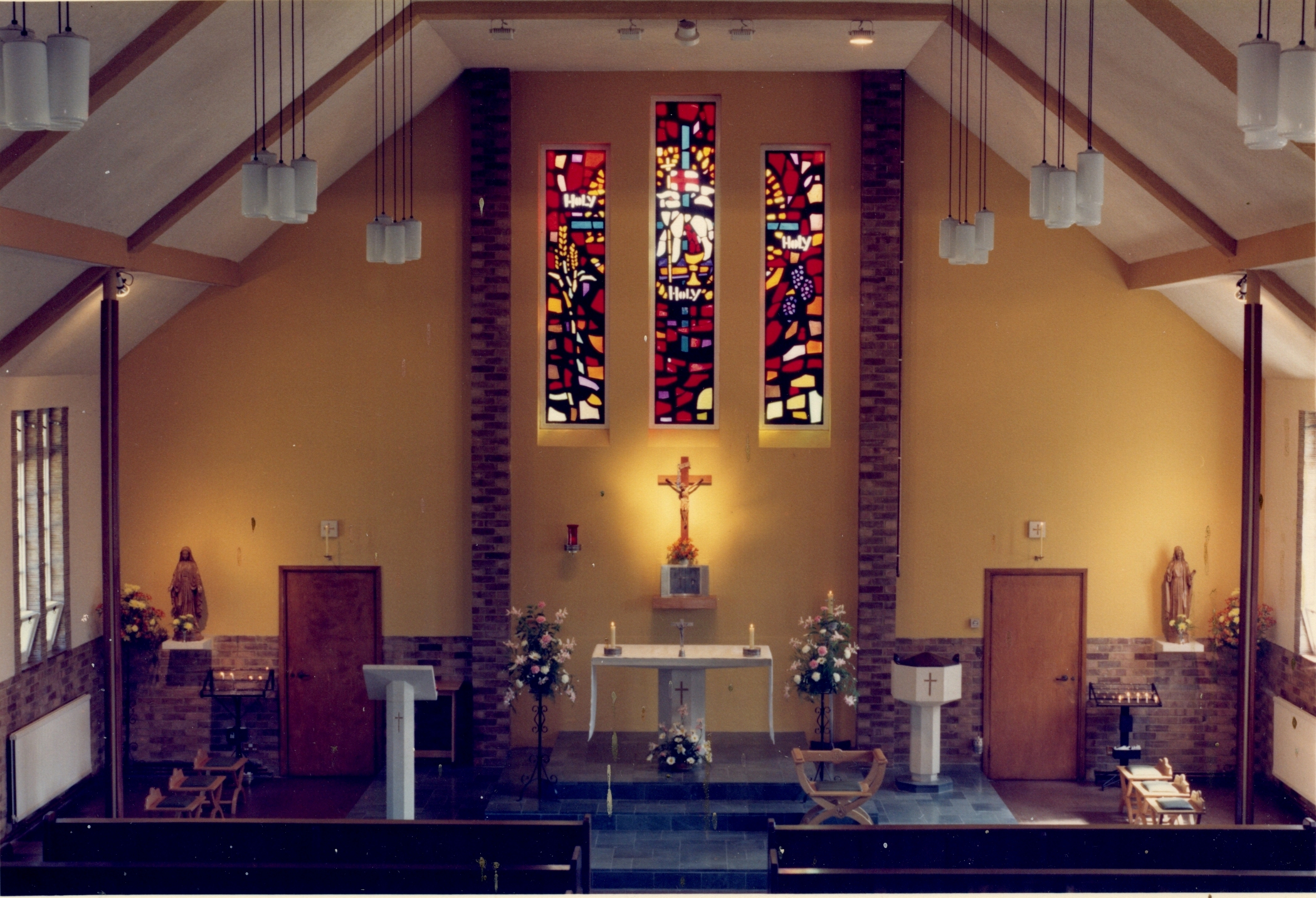 The Second Sunday of Ordinary Time
Pax Christi
Today is Peace Sunday - an opportunity to focus especially on the gospel message of peace and the World Peace Day message from his Holiness Pope Francis. If you would likw to read the full text of the Pope's message click here. A retiring collection would normally be taken to aid in the work of Pax Christi.
The work of Pax Christi, meaning the Peace of Christ, is based on the gospel and inspired by faith. Its vision is of a world where people can live in peace, without fear of violence in any form. Pax Christi is rooted in Catholic Christianity but is open to all who share its values and work. Pax Christi works for:
Peace: A world where human rights are respected, basic needs are met and people feel safe and valued in their communities.
Reconciliation: A process which begins when people try to mend relationships – between individuals or whole countries after times of violence or dispute.
Nonviolence: A way of living and making choices that respects others, challenges what is not fair or just, and offers alternatives to violence and war.
It supports teachers, chaplains and youth workers in promoting a culture of peace in schools and amongst young people and works in schools and colleges to explore how young people can be encouraged to make choices based on Christian values. It works to develop solidarity between people who are working non-violently for justice and peace and does this through joint actions for peace in Israel-Palestine, through events to encourage international efforts to abolish nuclear weapons and by celebrating the life and witness of peacemakers. It aims to promote an understanding of sustainable security where human needs are met and the environment is protected, rather than seeking security through weapons and warfare. In the current circumstances, no second collection will be made, but donations to Pax Christi would be very welcome and can be made direct to them via their web site.
Today's Gospel
Although the liturgical season of Ordinary Time begins this week, today's reading continues with the celebration of the Baptism of the Lord, which concludes the Christmas season. Today's reading from the Gospel according to John immediately follows John the Baptist's testimony about Jesus and his identification of Jesus as the Lamb of God. Having been baptised by John, Jesus begins to gather followers. The first followers sought out Jesus because of the testimony and witness of John the Baptist.
We are familiar with the title that John the Baptist uses for Jesus - the Lamb of God. We hear it weekly at the fraction rite during Mass. For those who heard John the Baptist, however, this title recalled key themes from the Old Testament. It alludes to the paschal lamb offered as a sacrifice when God freed the Israelites from slavery in Egypt, the event that is commemorated by the Jewish Passover celebration. The designation also recalls the prophet Isaiah's description of the suffering servant of Israel. In using this name for Jesus, John the Baptist predicts Jesus' passion and death and the new interpretation of Passover that will begin with Jesus' Last Supper.
We learn in today's reading how Jesus' first followers were gathered. The first two, Andrew and another man, were followers of John the Baptist. After hearing John's testimony, they became followers of Jesus. During their time with Jesus, the details of which are not specified, Andrew and the other follower came to believe that Jesus was the Messiah. Andrew then brings his brother, Simon, to Jesus. Immediately, Jesus gave Simon a new name, calling him Peter, which means "rock" in Greek. The renaming of Simon to Peter is reported in all four of the Gospels.
In the exchange between Andrew, the other disciple, and Jesus, we see an example of the usual pattern for first-century Jewish rabbinical schools. Jews sought out rabbis and established themselves as disciples of a particular rabbi. Jesus appears to have been unique in that he sought out individuals, inviting them to be his followers. In the passage that follows, John's Gospel tells us how Jesus took the initiative in calling Philip and Nathanael.
Jesus asks Andrew and the other disciple, "What are you looking for?" This is a telling question, and one that we might often ask of ourselves. John the Baptist testified to Jesus' identity, the Lamb of God, using the framework of the Old Testament. Andrew, Simon, and the other first disciples were looking for the Messiah, whom they also came to know as the Son of God. What do we look for and what do we find in Jesus? (By courtesy of Loyola Press)
Newsletter
This week's newsletter is available on-line. It has the readings and prayers for today's Mass on the back page which may be useful for those of you at home watching the streamed or recorded Mass. You can read it by clicking here.
Parish Development Project Appeal
The construction of our new parish room is well under way, and hopefully will be complete by Easter. The majority of the funds for this project have been very generously provided by one of our parish families, to the tune of £100,000. However, there remains a shortfall in funding and we are in the process of raising a further £15,000 to bridge the gap and allow this project to be completed. If you can help, please read the letter from Fr Mathew here, and find out how to make a donation.