Welcome
Welcome:
Welcome to the web site for the Roman Catholic parish of St. Mary Magdalen Ipswich. We welcome all visitors and newcomers to the Church, and hope that you find everything you are looking for on this site. Our aim is to keep this web space up to date with current parish news, information and events, aiming to be accessible for the people of the parish and the community in which we are situated.
Under the guidance and leadership of our parish priest, Fr Luke Goymour and his assistant priest Fr Paul Chanh, we are looking to expand and enrich our community in youth projects, music in worship, children's liturgy and other areas. If you want to be active in our future please speak with Fr Paul at the church, or use the contact page.
If you have any comments about this site, its content or suggestions for additional content, particularly if you could not find the information you were looking for, please use the contact form to send a message to the webmaster.
On-Line Giving
During the times when our ability to attend church in person was impacted by Coronavirus restrictions, on-line donations to our offertory collection were a lifeline for the parish. Even if you are now attending again in person, please consider donating on-line to our offertory by setting up a regular payment by standing order from your bank account, or alternatively you can make a one-off payment. This is easy to do - you can find details here.

A Prayer for Ukraine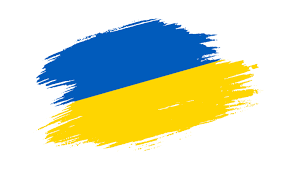 God of peace and justice, we pray for the people of Ukraine today. We pray for peace and the laying down of weapons. We pray for all those who fear for tomorrow, that your Spirit of comfort would draw near to them. We pray for those with power over war or peace, for wisdom, discernment and compassion to guide their decisions. Above all, we pray for all your precious children, at risk and in fear, that you would hold and protect them. We pray in the name of Jesus, the Prince of Peace. Amen
Prayers for the Sick

Almighty and Eternal God, You are the everlasting health of those who believe in You. We ask you to remember those in our parish who are unwell, afflicted or distressed. Grant them comfort, relief and consolation of your Holy Spirit and through the aid of Your tender mercy, restore them to bodily health. Through Christ our Lord. Amen.
Find our Facebook Page

Use the QR Code below to find the St Mary Magdalen Facebook group which you can join.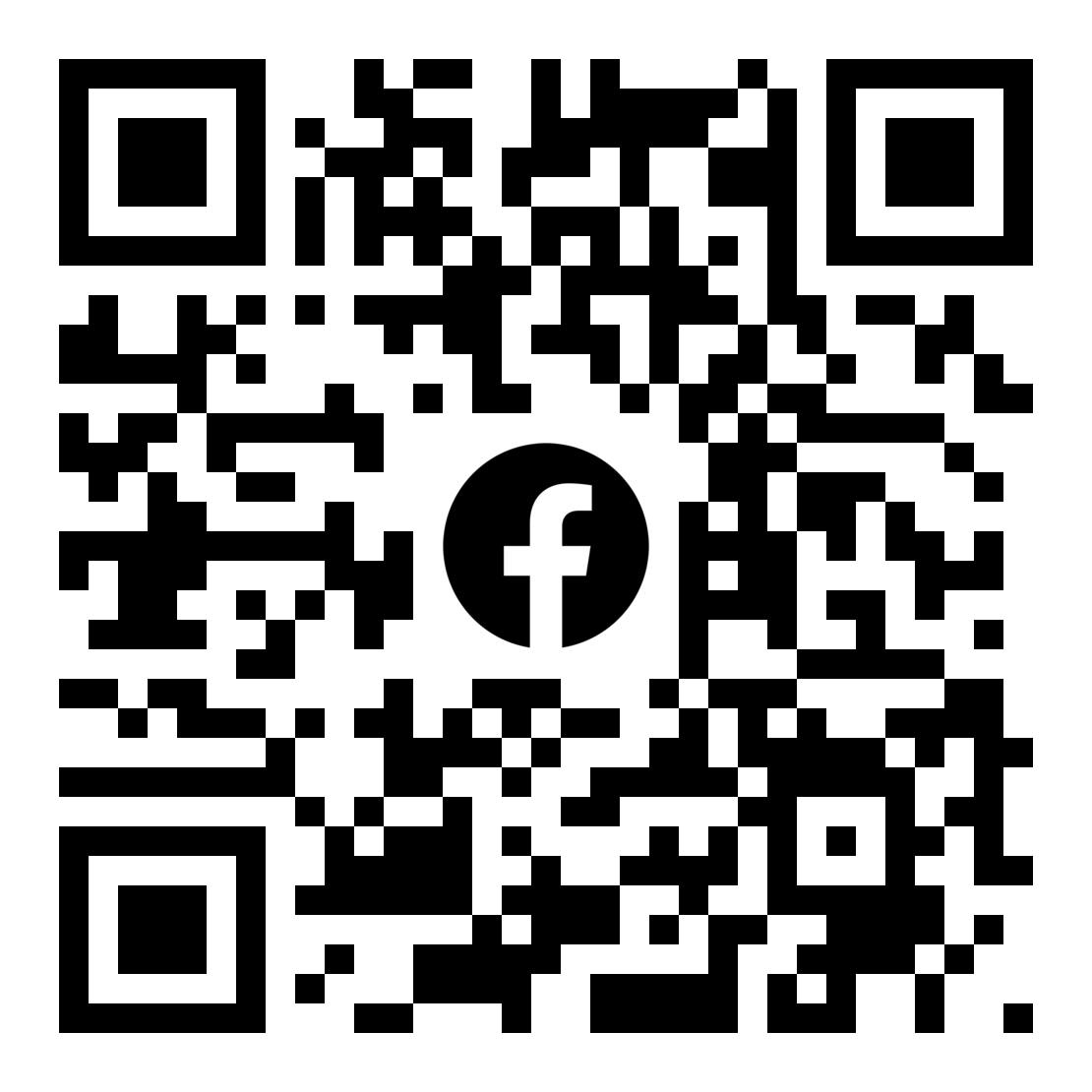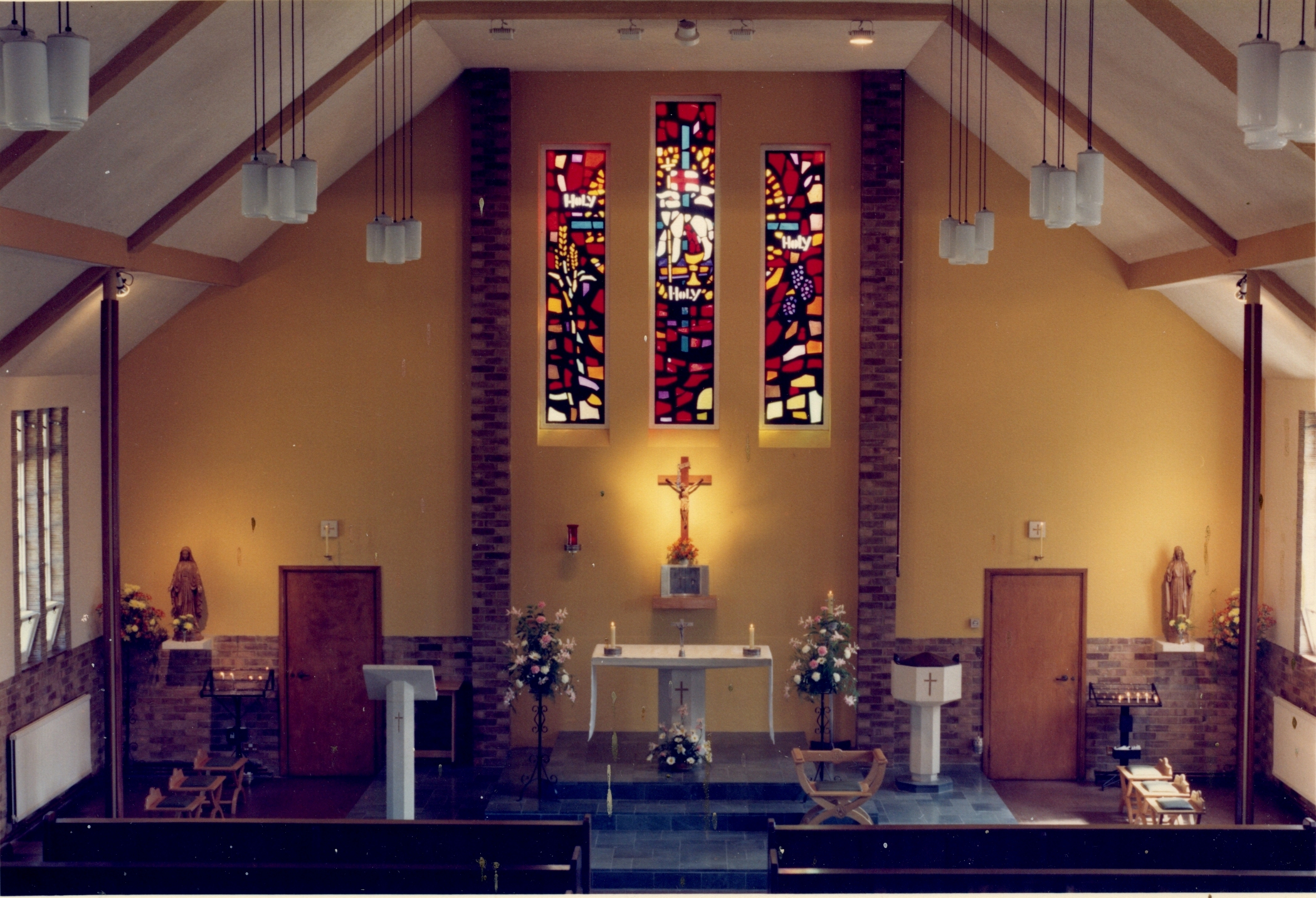 St Mary Magdalen's Parish Newsletter
The latest issue of the parish newsletter is available on-line: you can find it here.
The Diocesan Newspaper
You can read the latest edition of Catholic East Anglia, the Diocesan newspaper on-line: you can find it here.
Fr Luke's Homilies
Each week, Fr Luke Goymour records and publishes his homily. You can listen to these recordings by clicking here.
Pentecost Sunday
The Season of Easter concludes with today's celebration, the Feast of Pentecost. On Pentecost we celebrate the descent of the Holy Spirit upon the apostles gathered in the upper room in Jerusalem; this event marks the beginning of the Church. The story of Pentecost is found in the Acts of the Apostles, today's first reading. The account in today's Gospel, John 20:19-23, also recounts how Jesus gave the gift of the Holy Spirit to his disciples. Yet the event in John's Gospel takes place on Easter Sunday. There is no need to try to reconcile these two accounts. It is enough that we know that after his death, Jesus fulfilled his promise to send to his disciples a helper, an advocate, who would enable them to be his witnesses throughout the world.
We already heard today's Gospel proclaimed on the Second Sunday of Easter this year (Lectionary Cycle A). That Gospel passage, however, also included the description of Jesus' appearance to Thomas. In that context, we were led reflect on belief and unbelief.
In the context of the Feast of Pentecost, John 20:19-23 reminds us about the integral connection between the gifts of peace and forgiveness and the action of the Holy Spirit. Jesus greets his disciples with the gift of peace. Jesus then commissions his disciples to continue the work that he has begun, "As the Father has sent me, so I send you." He breathes the Holy Spirit upon the disciples and sends them to continue his work of reconciliation through the forgiveness of sins. Jesus' act of breathing the Holy Spirit mirrors God's act of breathing life into Adam at the time of Creation. In fact, both the Greek and Hebrew words for "spirit" can also be translated as "breath."
This Gospel reminds us that the Church is called to be a reconciling presence in the world. The reconciling presence of Christ is celebrated in the Church's sacramental life. In the Sacrament of Baptism, we are cleansed of sin and become a new creation in Christ. In the Sacrament of Penance, the Church celebrates the mercy of God through the forgiving of sins. This reconciling presence is also to be a way of life for Christians. In situations of conflict, we are to be agents of peace and harmony among people. Courtesy Loyola Press
Prayer of the Icon of St Joseph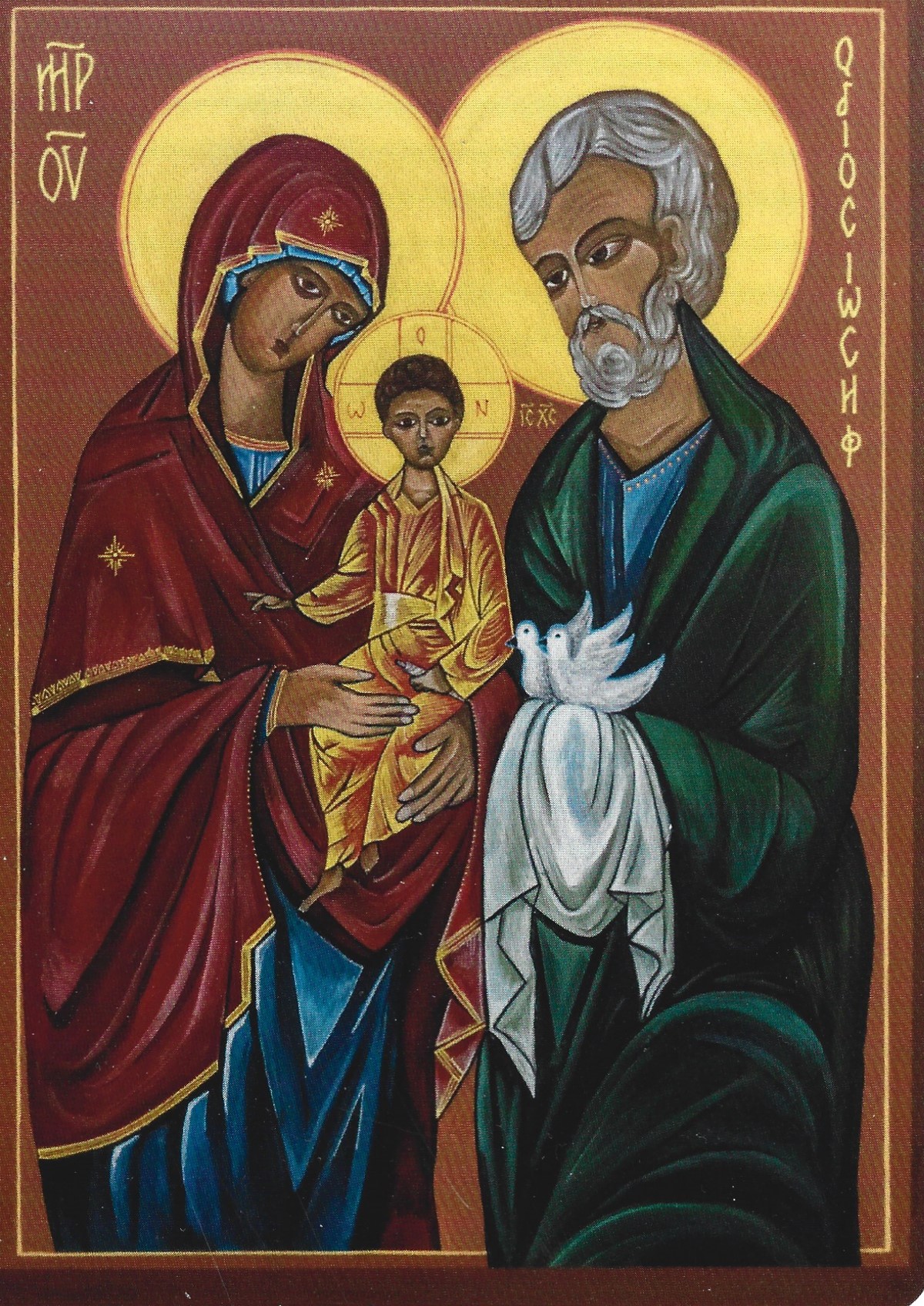 St Joseph, watch over and care for me,
just as you cared for Jesus when he was a child:
and by your help may I come to know Jesus, the Son of God,
and so grow in love, strength and wisdom. Amen
Hail, Guardian of the Redeemer,
Spouse of the Blessed Virgin Mary.
To you God entrusted his only Son;
in you Mary placed her trust;
with you Christ grew to maturity.
Blessed Joseph, to us too,
show yourself a father
and guide us in the path of life.
Obtain for us grace, mercy, and courage,
and defend us from every evil. Amen
Prayer for those affected by the earthquakes in Turkey and Syria
God of mercy, we pray for the people of Türkiye and Syria following the recent earthquakes. We mourn the death and destruction and pray for those who have died and those who grieve.
Lord, bring them comfort, strength and renewed hope.
We hold in our hearts those who are injured and those who have lost loved ones, livelihoods, and homes.
Lord, bring them comfort, strength and renewed hope.
Sustain and guide all responding to this disaster. Grant those affected courage and resilience as they rebuild their lives and communities.
Lord, bring them comfort, strength and renewed hope.
Inspire us to unite in solidarity, acting swiftly and generously, so that help may reach all who need it.
Lord, bring them comfort, strength and renewed hope. Amen.