Welcome
Welcome:
Welcome to the web site for the Roman Catholic parish of St. Mary Magdalen Ipswich. We welcome all visitors and newcomers to the Church, and hope that you find everything you are looking for on this site. Our aim is to keep this web space up to date with current parish news, information and events, aiming to be accessible for the people of the parish and the community in which we are situated.
Under the guidance and leadership of our parish priest, Fr Paul Spellman, we are looking to expand and enrich our community in youth projects, music in worship, children's liturgy and other areas. If you want to be active in our future please speak with Fr Paul at the church, or use the contact page.
If you have any comments about this site, its content or suggestions for additional content, particularly if you could not find the information you were looking for, please use the contact form to send a message to the webmaster.
On-Line Giving
During these times when our ability to attend church in person is impacted by Coronavirus restrictions, please consider donating on-line to our offertory collection. You can do this by making a one-off payment, or setting up a regular payment by Standing Order from your bank account. You can find details here.

A Prayer for Ukraine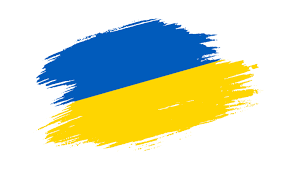 God of peace and justice, we pray for the people of Ukraine today. We pray for peace and the laying down of weapons. We pray for all those who fear for tomorrow, that your Spirit of comfort would draw near to them. We pray for those with power over war or peace, for wisdom, discernment and compassion to guide their decisions. Above all, we pray for all your precious children, at risk and in fear, that you would hold and protect them. We pray in the name of Jesus, the Prince of Peace. Amen
A Prayer for those Affected by Covid 19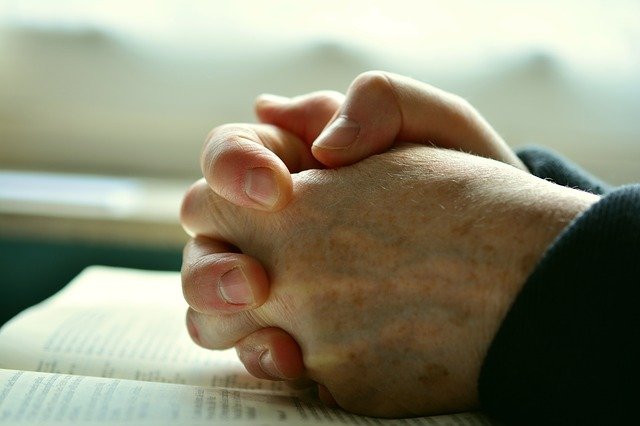 God our Father, Creator of the world, almighty and merciful, out of love for us You sent your Son into the world as the doctor of our souls and our bodies. Look upon your children who, in this difficult time of confusion and dismay in many regions of Europe and the world, turn to you seeking strength, salvation and relief. Deliver us from illness and fear, heal our sick, comfort their families, give wisdom to our rulers, energy and reward to our doctors, nurses and volunteers and eternal life to the dead. Do not abandon us in the moment of trial but deliver us from all evil. We ask this of Thee, who with the Son and the Holy Spirit, live and reign for ever and ever. Amen.
Mary, mother of health and hope, pray for us!
Prayers for the Sick
Almighty and Eternal God, You are the everlasting health of those who believe in You. We ask you to remember those in our parish who are unwell, afflicted or distressed. Grant them comfort, relief and consolation of your Holy Spirit and through the aid of Your tender mercy, restore them to bodily health. Through Christ our Lord. Amen.
Find our Facebook Page
Use the QR Code below to find the St Mary Magdalen Facebook group which you can join.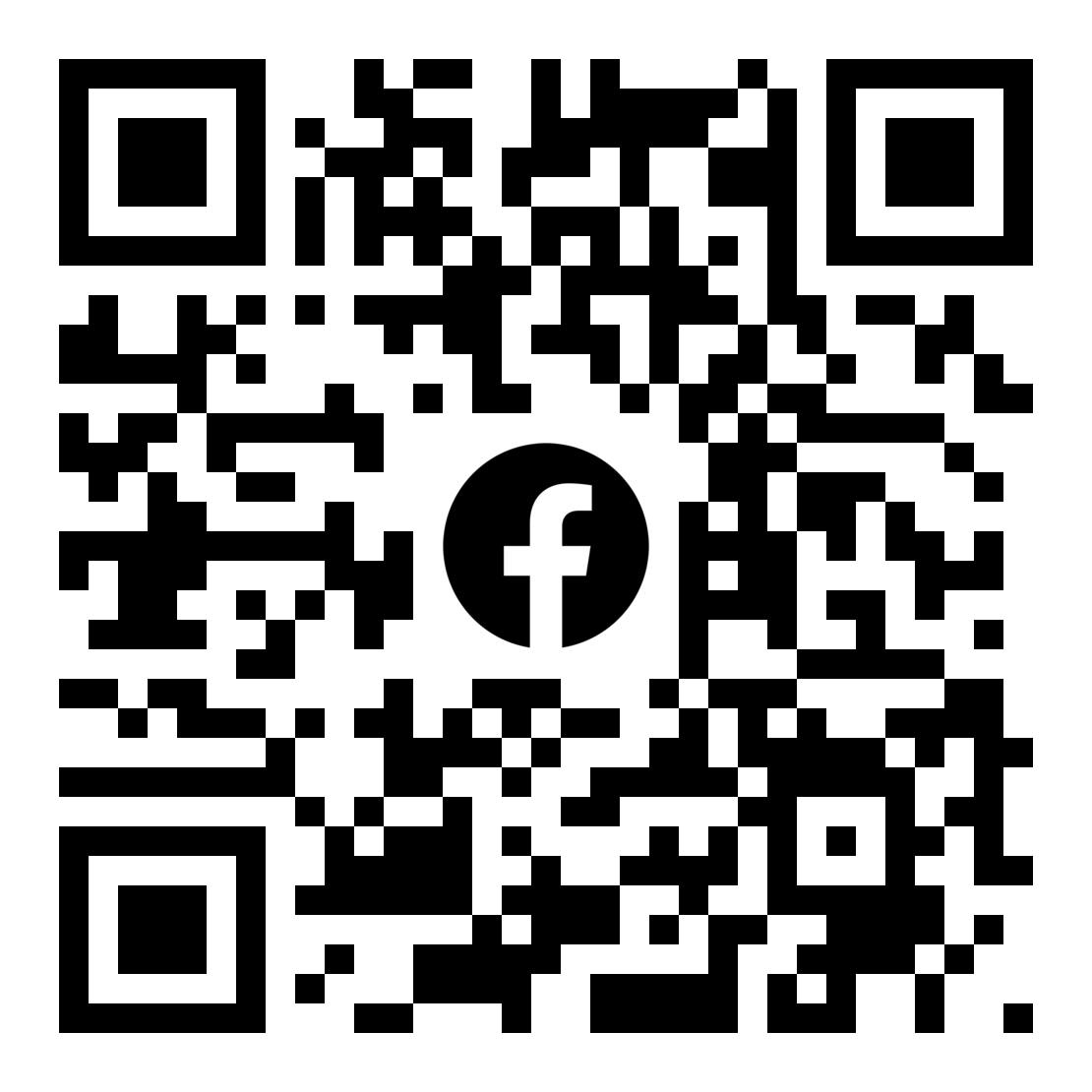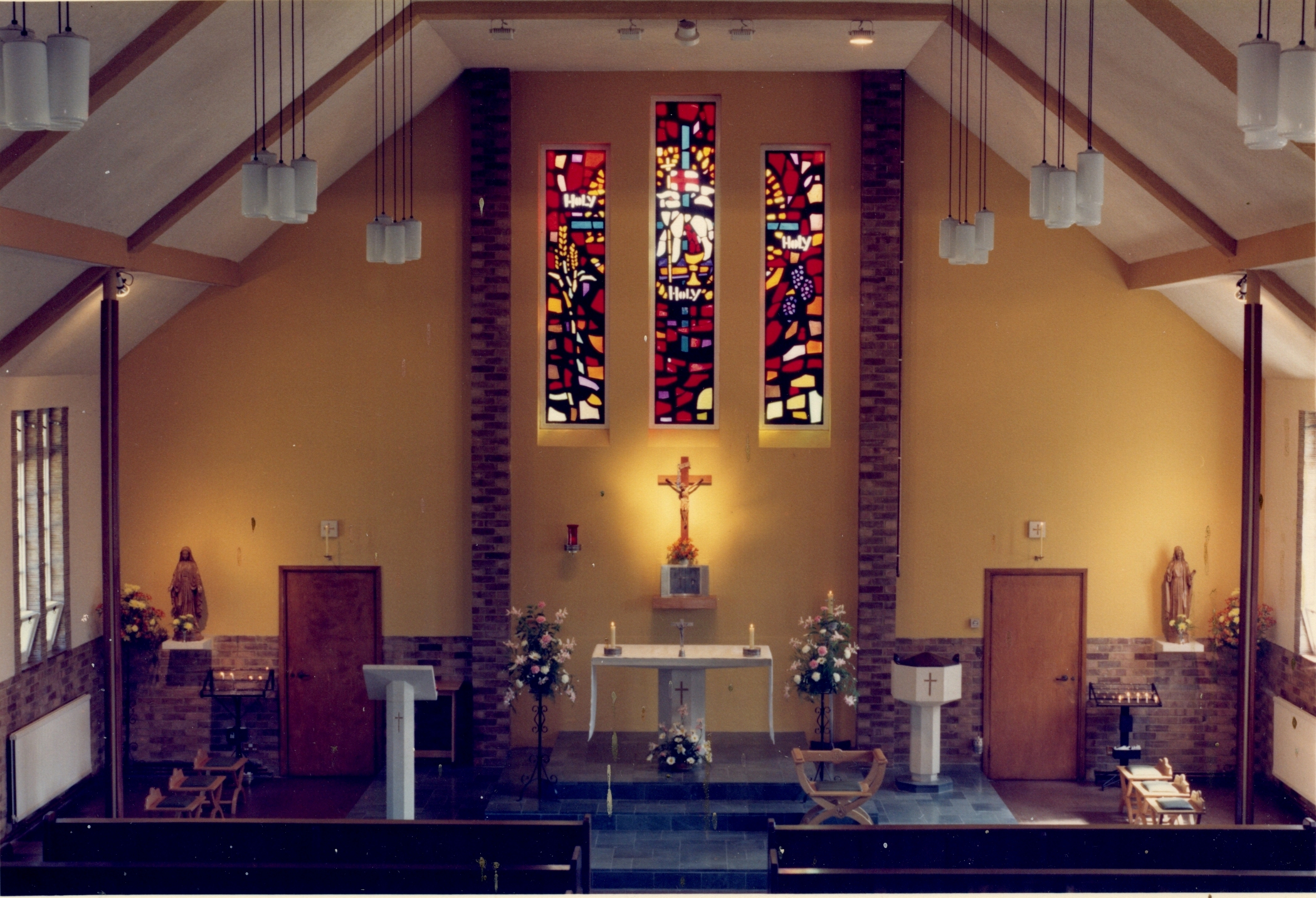 Re-introduction of the Sunday Obligation - Statement from the Catholic Bishops Conference of England and Wales
At its Plenary Assembly of the Bishops Conference on 6th May 2022, the Catholic Bishops Conference of England and Wales (CBCEW) decided that the provisions made two years ago at the beginning of the Covid pandemic to suspend the obligation on Catholics to attend Mass on Sundays and Holy Days of Obligation, should be re-instated now that the reasons for those provisions have lessened. As from Sunday 5th June, when we celebrate Pentecost, that suspension will end.
This announcement is made in a Pastoral Letter from the CBCEW to be read out at all Masses on the weekend of 21st/22nd May. You can read this Pastoral Letter here.
St Mary Magdalen's Parish Newsletter
The latest issue of the parish newsletter is available on-line: you can find it here.
Gospel Reflection: Sunday 25th September - The Twenty-sixth Sunday in Ordinary Time 

A major theme in the Gospel of Luke is the importance of the care of the poor in the life of discipleship. In the parable found in today's Gospel, Jesus contrasts the life of a rich man and the poor man, Lazarus, who lives in the shadow of the rich man and his wealth. Both die. Lazarus finds himself in heaven; the rich man in the netherworld. The rich man asks for assistance from Lazarus in his torment. But Abraham reminds the rich man of the good things he had in his life and describes the current situation as a reversal of fortunes. The rich man then asks that Lazarus be sent to warn his family, but this is denied with the reminder that Moses and the prophets have warned of judgment for those who neglect the care of the poor.
In the context of Luke's Gospel, this parable, delivered in the presence of a crowd of listeners, is part of Jesus' response to some Pharisees. These Pharisees are described in Luke's Gospel as "loving money." The Pharisees were followers of a sect of Judaism active before, during, and after Jesus' lifetime. They taught an oral interpretation of the Law of Moses as the basis for popular Jewish piety. They put less emphasis on Temple worship and more on applying the law to everyday life. Though they are often portrayed negatively in the Gospels, they shared many of Jesus' and the early Church's concerns about the law. Jesus observed that the actions of some Pharisees betrayed misplaced priorities: they spoke one way, but acted in another. The story of the rich man and Lazarus demonstrates the importance of the care of the poor and is a reminder to those who would follow Jesus of the unimportance of wealth in the eyes of God. Courtesy of Loyola Press.
We are all called to be Disciples in the World
Pentecost Sunday marked the beginning of the early Church, the day that the followers of Jesus were filled with the Holy Spirit and began to openly preach in the streets of Jerusalem and in the surrounding towns and villages. We too are all called to do this work, for each one of us has been called to be a priest, a prophet and a king through our common Baptism.
But how are we doing this today? Are we spreading the Good News of Jesus through our involvement in our local communities, or through doing good works. Or are we involved in our own parish, helping out where ever possible. As we begin to live lives more normally and as the Church calls us all back to practicing our faith each Sunday in person, it is a perfect time to take stock, to reflect and to think about how we can all get involved in all of these areas, but perhaps especially within the Parish. Could you help clean, could you help set up for Mass or tidy away afterwards, could you help welcome people, would you like to be an Altar Server, a Reader, an Extraordinary Minister of the Eucharist? If you answer yes to any of these, please do speak to Fr Paul, or use the contact form to get in touch. Our parish relies on the help of its own parishioners to grow and flourish.
Prayer for the Election of a Bishop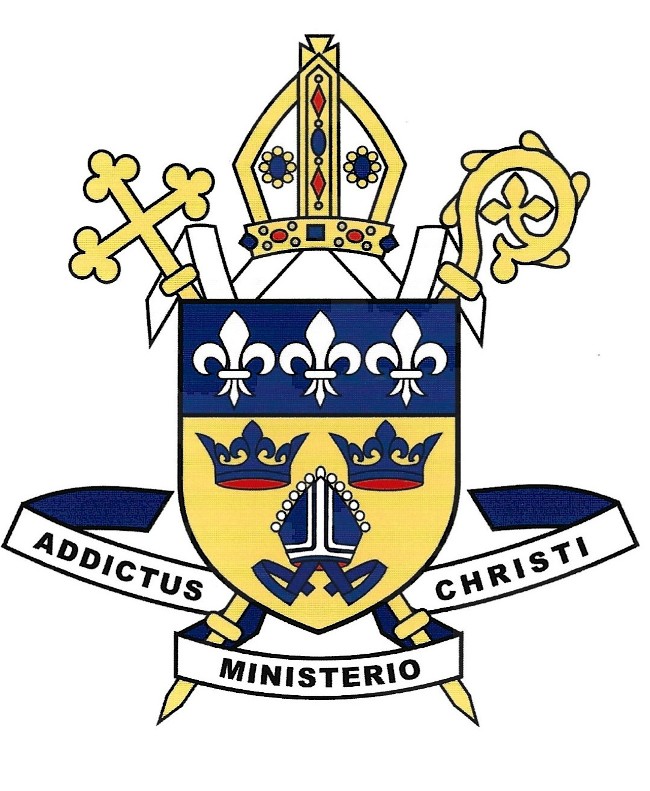 O God, eternal Shepherd, who govern your flock with unfailing care, grant in your boundless fatherly love a pastor for your Church who will please you by his holiness and, to us, show watchful care. Through Our Lord Jesus Christ, your Son, who lives and reigns with you in the unity of the Holy Spirit, God, for ever and ever. Amen.
Our Lady of Walsingham, pray for us.
S. Felix, pray for us
All holy Martyrs & Saints of East Anglia, pray for us.
Prayer of the Icon of St Joseph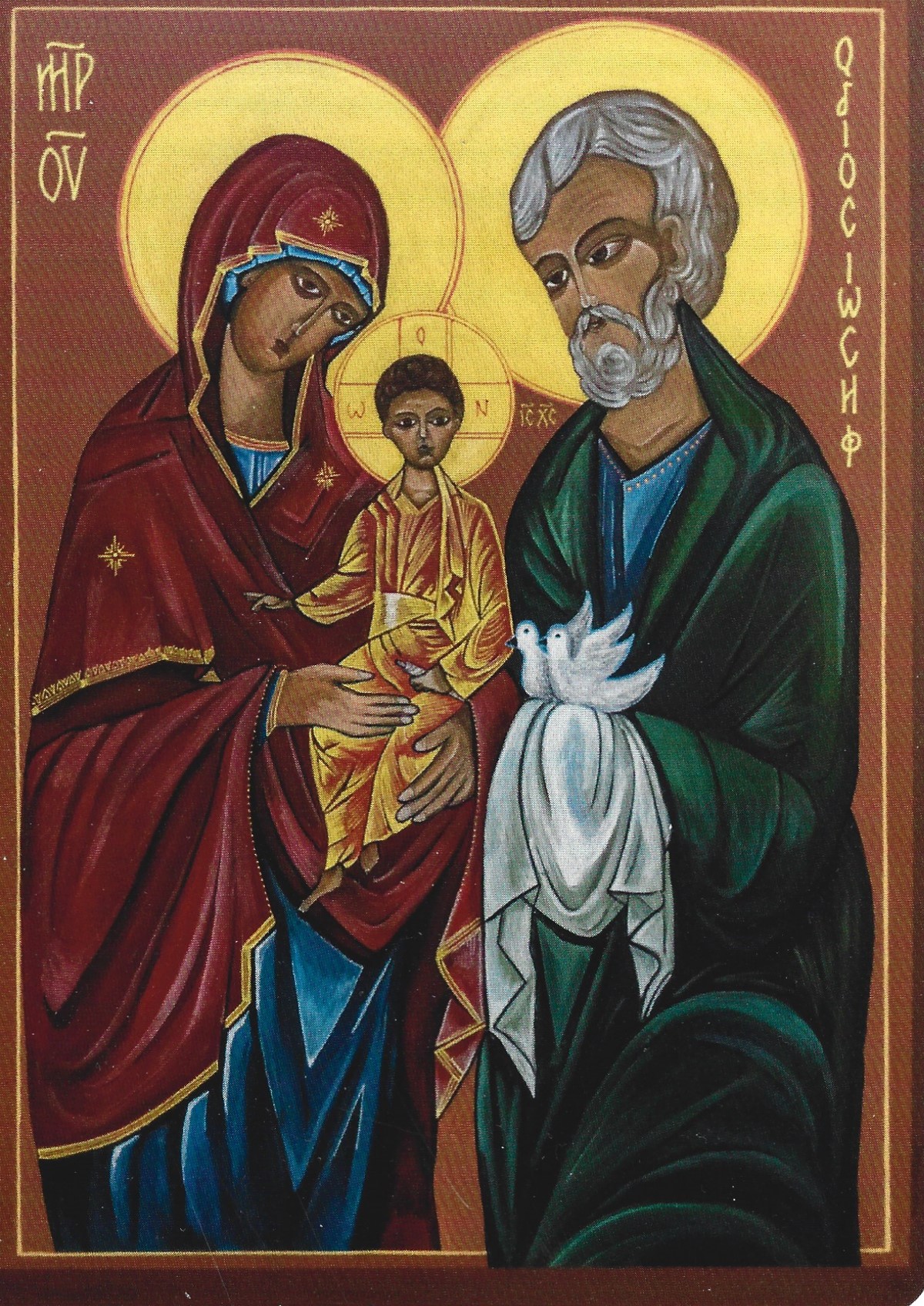 St Joseph, watch over and care for me,
just as you cared for Jesus when he was a child:
and by your help may I come to know Jesus, the Son of God,
and so grow in love, strength and wisdom. Amen
Hail, Guardian of the Redeemer,
Spouse of the Blessed Virgin Mary.
To you God entrusted his only Son;
in you Mary placed her trust;
with you Christ grew to maturity.
Blessed Joseph, to us too,
show yourself a father
and guide us in the path of life.
Obtain for us grace, mercy, and courage,
and defend us from every evil. Amen