Do you have a vocation?:
Do you think God might be calling you to the priesthood or religious life? Speak to Fr Paul or contact the Diocesan Vocations Director by email - [email protected]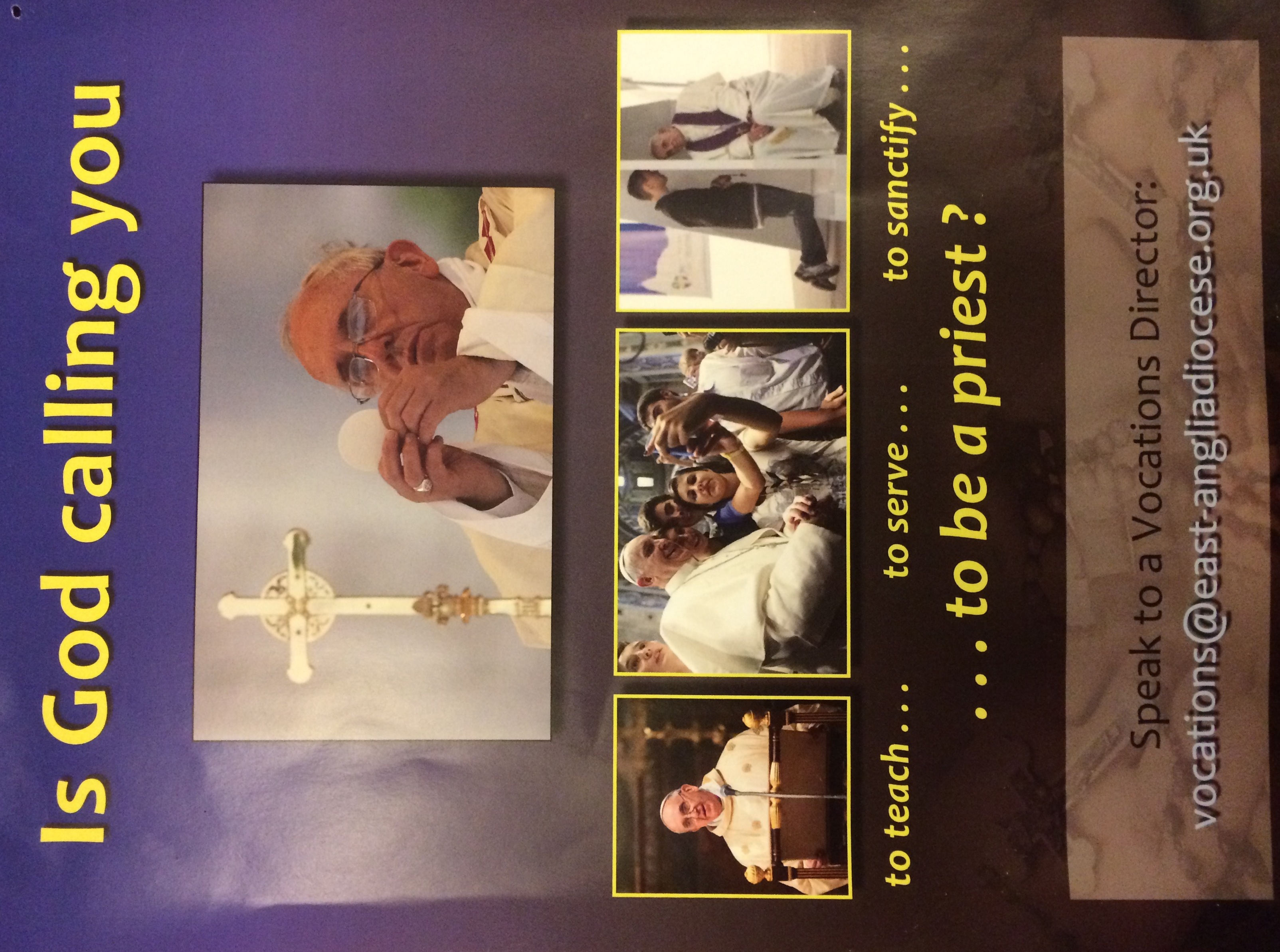 Over the years, St Mary Magdalens has nurtured a number of vocations to the priesthood and religious life:
Pauline Richardson, who lived with her parents in the parish and attended the Convent School of Jesus and Mary in Woodbridge Road, became a nun in the order of Jesus and Mary on leaving school in the mid 1950s. She served with her order in Bolivia and more recently in Syria.
On 16th December, 1978, Fr Patrick Cleary, son of one of the founding families of the parish, was ordained priest by Bishop Alan Clark at the Cathedral church of St John the Baptist in Norwich.
Iain Mathew, son of a prominent Ipswich catholic family who regularly attended St Mary Magdalens, became a Carmelite and was ordained priest July 2nd, 1986 at the Carmelite church in Gerrards Cross.
Fr Michael Collis, a parishioner of St Mary Magdalen parish, was ordained priest for the Diocese of East Anglia by Bishop Michael Evans, July 10th 2010.
More recently, Paul Nelson, a parishioner of St Mary Magdalens, became a religious brother. He is now Brother Dunstan OSB in the Benedictine community at Belmont Abbey, Herefordshire, having taken his vows Sunday February 2nd 2014.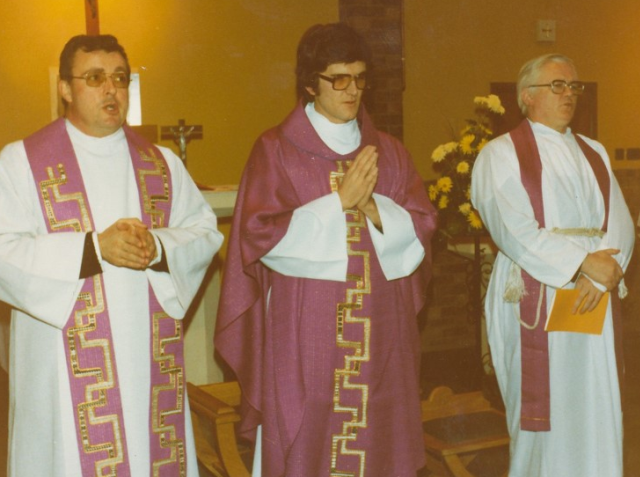 Fr Patrick Cleary on the occasion of his first Mass at St Mary Magdalens 17th December 1978, on the day after his ordination. To his right is Fr Sketch, parish priest and to his left is Fr Lane from the seminary where Fr Pat trained.
Souvenir prayer card from Fr Pat Cleary's ordination, 16th December 1978.