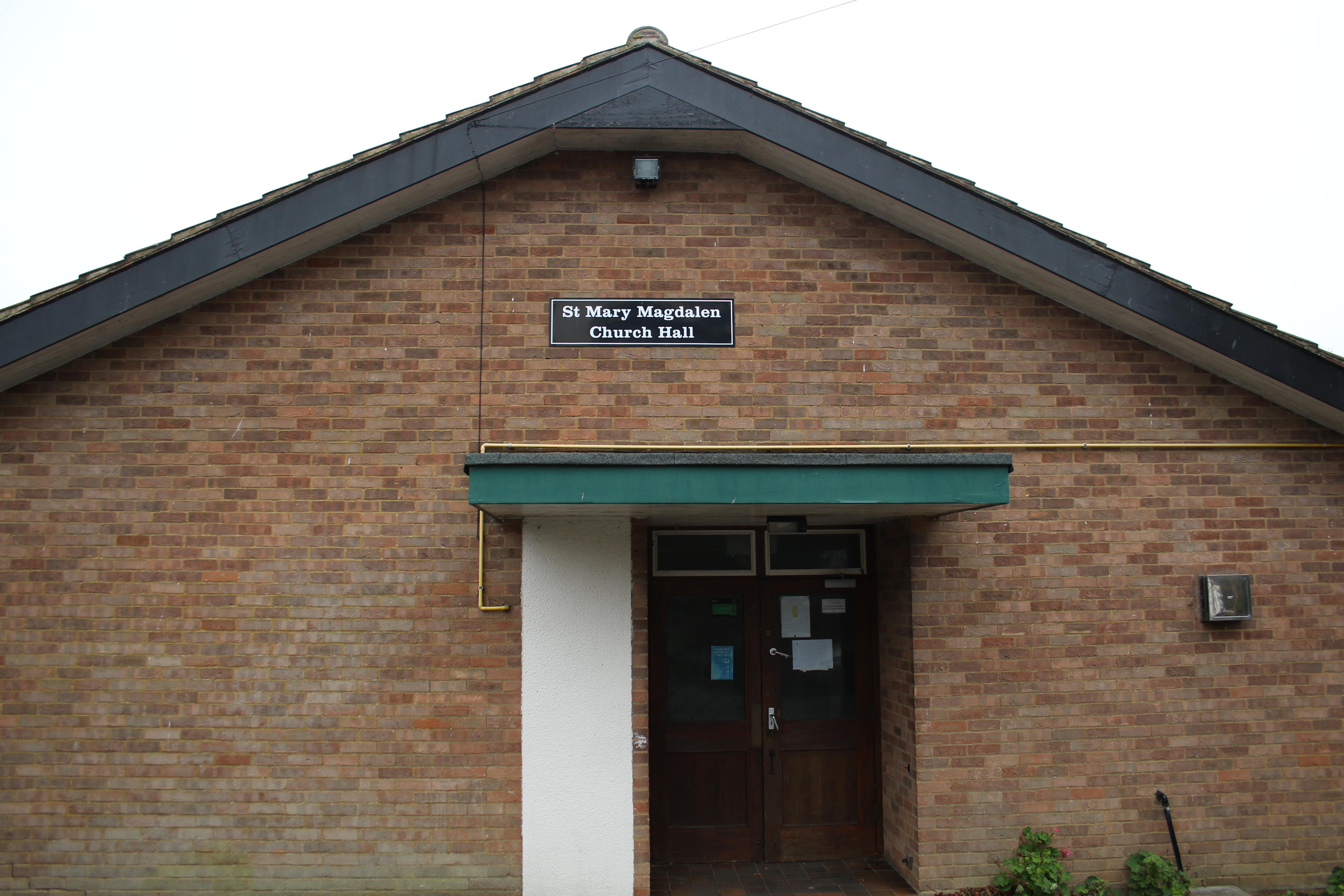 The parish hall is located on Highfield Approach, Ipswich, on the opposite side of the road from the church itself. (///hurt.unions.begun). It stands in its own car park which is also used by those attending church services.
The hall was constructed in the early 1960s and was officially blessed and opened by Bishop Leo Parker, Bishop of Northampton, in 1963.
Subject to availability, the hall can be hired by clubs, groups, businesses or individuals for one-off or regular events. If you are interested in hiring the hall, you can check the availability of the hall for the date you have in mind using our on-line booking calendar before then contacting our hall manager Linis Dolby. If you have any query in regard to the hall or would like to report an issue, then please contact Linis using [email protected] or click here. You can also use our Contact Form and select "Hall Bookings" from the recipient drop-down list.
There is an information document describing the hall and its facilities - you can find this here. Any bookings of the church hall are made subject to the booking conditions - these can be found here.
St Mary Magdalen Church Hall is let to organisations and private individuals wanting premises for regular as well as one-off events. The nature and purpose of any proposed event is subject to the approval of the Church authorities and any bookings are subject to the terms and conditions of hire that have been established by them.
The terms and conditions of hire will form an integral part of the hire contract which will need to be signed both by those seeking to hire the hall and by the hall manager on behalf of St Mary Magdalen church, before any booking can be confirmed.
These terms and conditions can be found here.
To help those interested in hiring the hall, we have put together a brief information pack outlining the facilities offered by the hall and general information about it. You can access this information here.
The bookings diary for the church hall can be found below.
You can check here if the date(s) and time(s) in which you are interested for your event are available, before making contact with the hall manager to proceed with any booking arrangements.
If you would like to book the church hall, please complete the booking form below. Please note however, that the booking is not confirmed until it has been accepted by St Mary Magdalen church, and the relevant deposits have been paid.