The church is wheel chair accessible and is equipped with an induction loop system for the benefit of hearing aid users. Male and female toilets are available in the Guild Room adjacent to the church, with baby change facilities, for use by both mums and dads, available in the female toilet. There is an accessible toilet, with access via a ramp, in the Garden Room.

The church is served by Ipswich Buses routes 9 and 10 with stops adjacent to the corner of Highfield Approach.
The church hall and car park is on the opposite side of Highfield Approach. Parishioners and visitors are encouraged to use the car park rather than park on Highfield Approach, which gets congested and where parked vehicles restrict access to neighbouring properties.
The hall is available for private hire by people looking for a regular booking (subject to availability). If you are interested in hiring the hall, please use the contact form to get in touch with the hall manager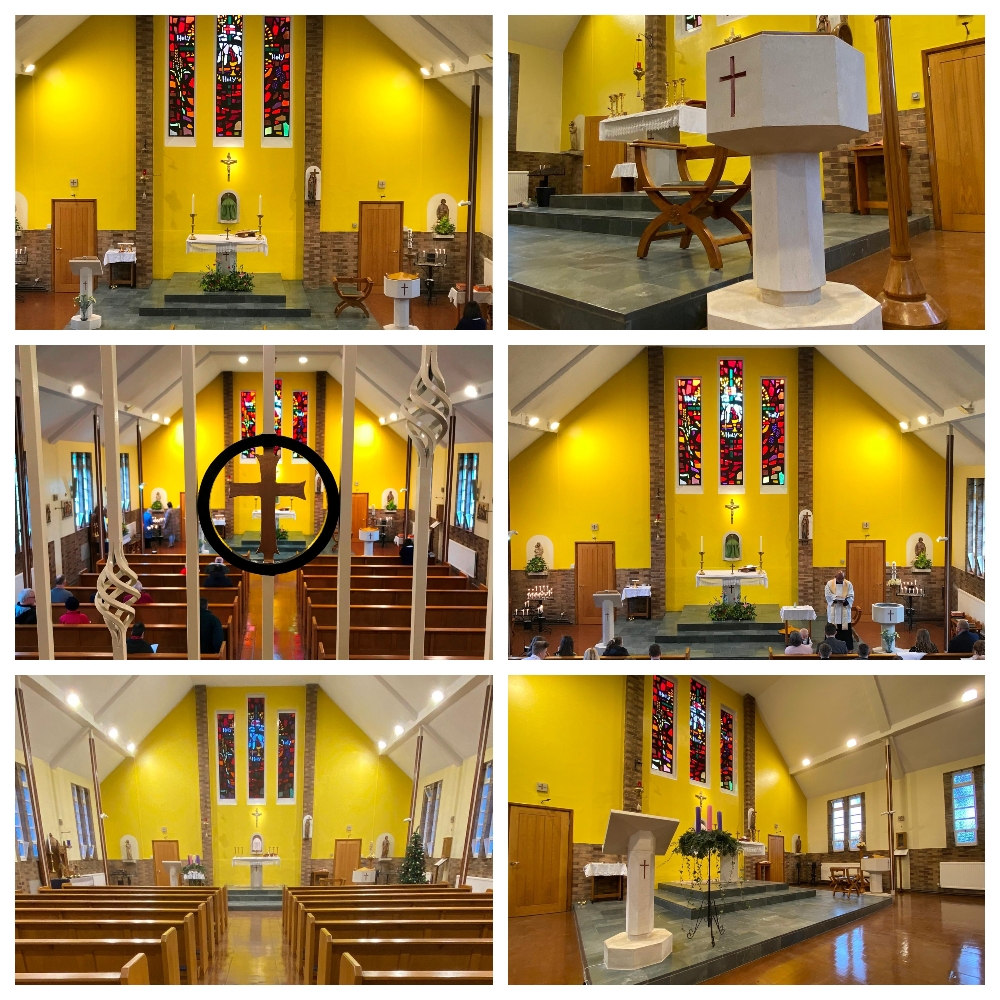 The Church of St Mary Magdalen, Ipswich 2020
St Mary Magdalen is the first Ipswich church that many visitors see, standing as it does on Norwich Road, the main way into town from the midlands and the north. Set back from the road, it has the presbytery beside it, a Madonna on its wall surrounded by roses.
It opened in 1956, to serve the rapidly expanding population of this area. Carved out of St Pancras parish, it retains the St Pancras Catholic primary school under its wing. This is a wide, mixed parish, from the pleasant well-to-do villages west of Ipswich, to challenging and deprived Whitton, Suffolk's poorest housing estate.
Despite the grandly herring-boned west end, it is the least architecturally significant of the five Catholic churches in Ipswich. But what it does have is a superb east end, with the finest coloured glass of any of them. In vivid reds, interspersed with contrasting panes, it represents the Sanctus of the Mass. A simple, beautiful crucifix hangs beneath.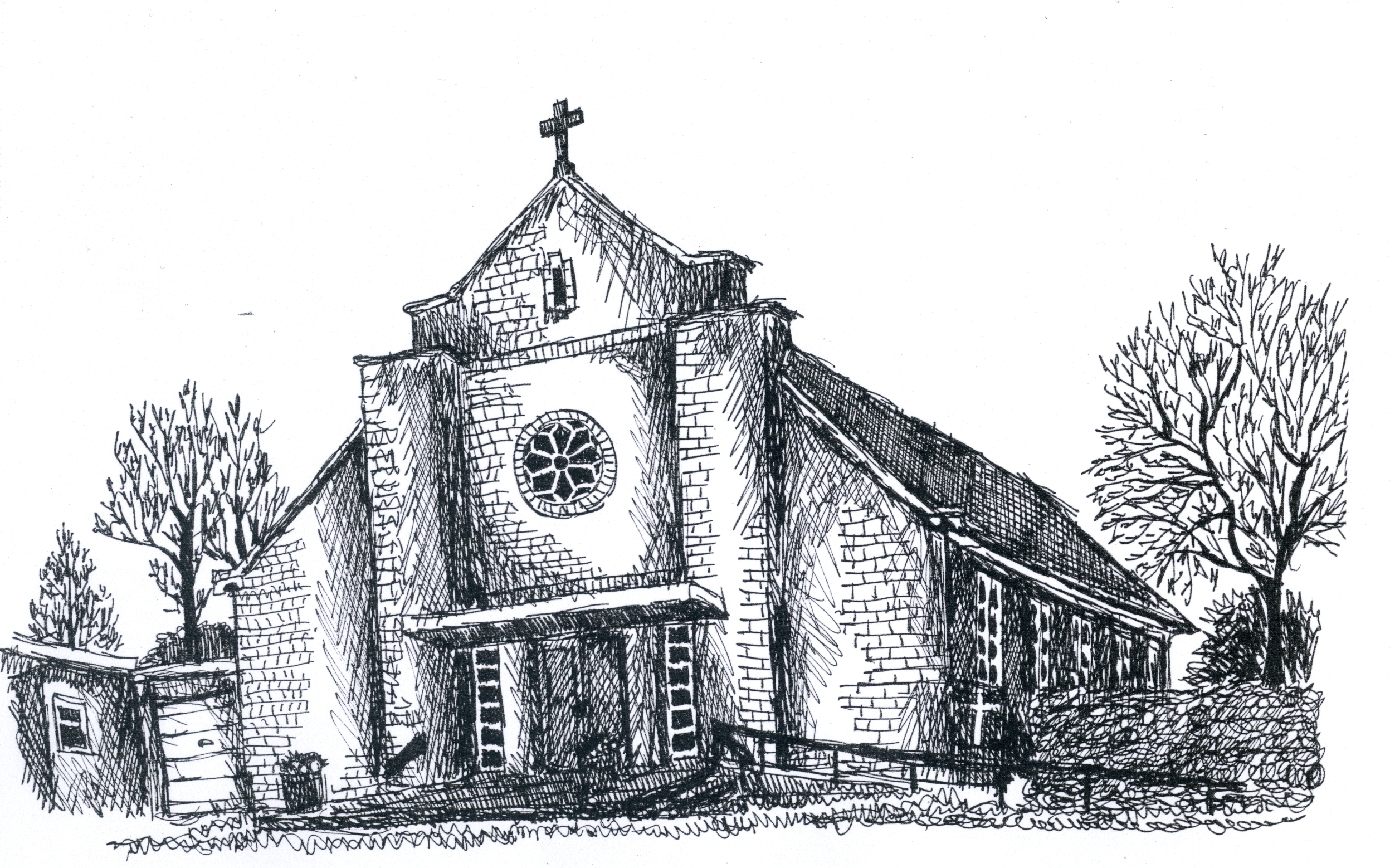 Nearby, the foundation stone of the church records grandly in Latin that Leo, Bishop of Northampton, laid this stone to mark the beginning of the raising of the church dedicated to St Mary of Magdala on the 29th October 1955, when Pius XII was Pope. Latin does not ring around its walls as much as it did then, but this church remains a simple and beautiful place. (Text taken from suffolkchurches.co.uk)
St Mary Magdalens church, 2014. A pen and ink sketch by Elliott Garbett.